Art Squared Silent Auction Fundraiser 2023
Centre Gallery
01 Sep - 30 Sep
Art Squared is the Centre for Creative Arts Annual Silent Auction Fundraiser. Local artists have created artworks on 16″x16″ canvases. The canvases will be on display and available to be bid on throughout the month of September.
Opening Reception: Friday, September 1, 7pm – 9pm.
Closing Reception: Friday, September 29, 6pm – 8pm.
Join us for our closing reception. Meet the artists, enjoy free refreshments and bring along the whole family to enjoy this exciting collection of local artworks. This exhibition and silent auction fundraiser features diverse, original creations generously donated by talented local artists. There is something for everyone! All funds generated through the silent auction will support programs at the Centre for Creative Arts, including our Healing Arts Program. The silent auction will run from September 1 – 29th.
Silent auction will close September 29, 8pm.
Please read the 2023 Art Squared Silent Auction Terms and Conditions
Register your bid number by coming in or by phone at 780-814-6080. Bids can be placed in person or by phone from Friday, September 1 at 1pm to Friday, September 29 at 7:59pm.
1
Margaret's Poppies
Brigitte Himer
Acrylic
Closing Bid: $410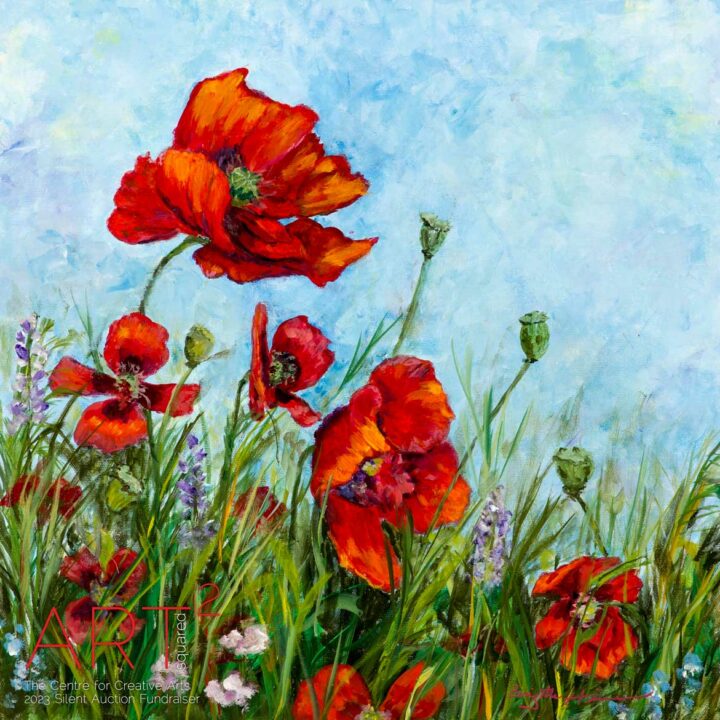 2
Dressmaker's Dream
Heather Fedoruk
Fibre
Closing Bid: $55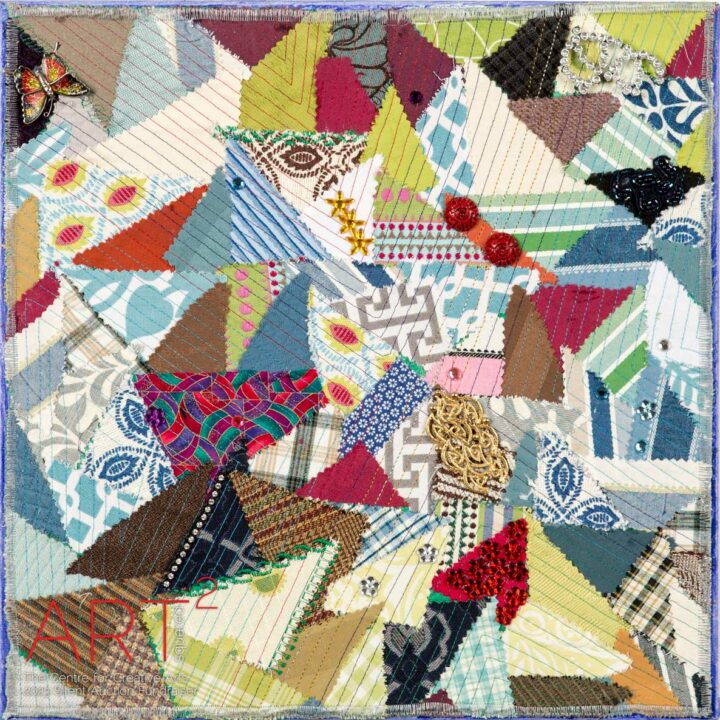 3
Poppies by the Lake
Noreen Vavrek
Acrylic
Closing Bid: $450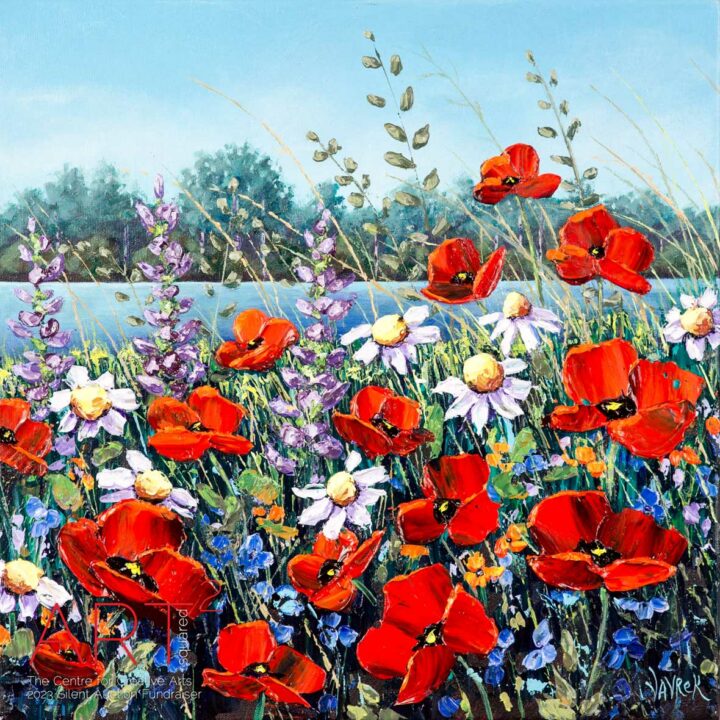 4
VW Relief
Alysoun Wells
Plaster Relief & Black Light
Closing Bid: $120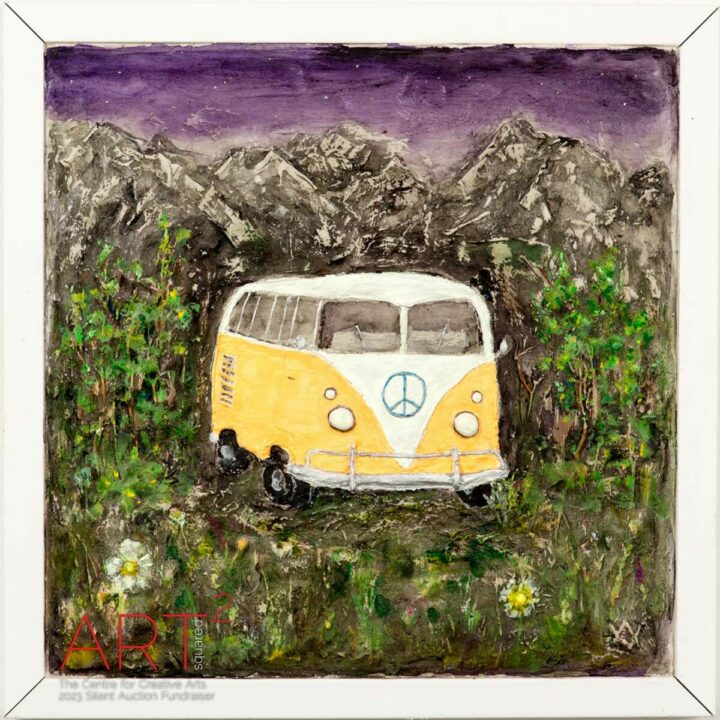 5
Candy Squared
Kendra Miskolczi
Acrylic
Closing Bid: $150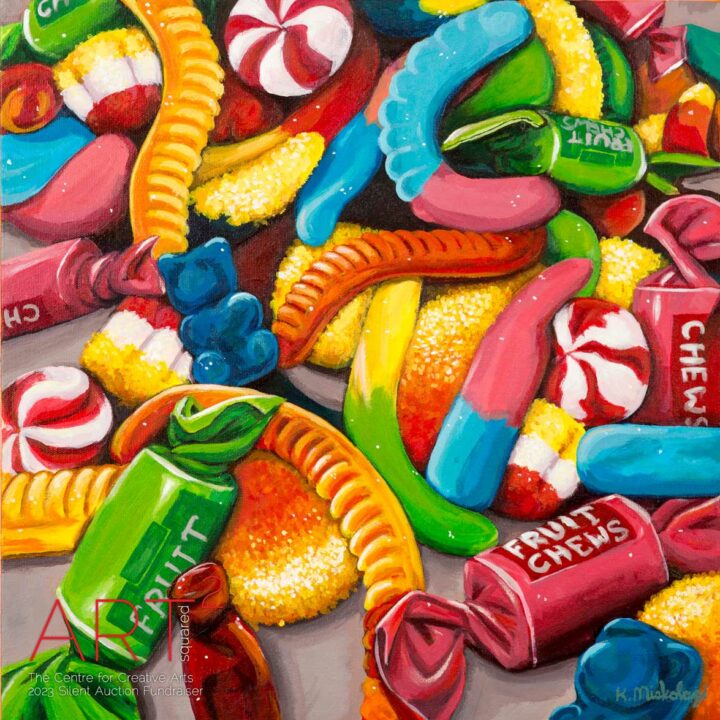 6
Grace Signified
Helena Mulligan
Acrylic
Closing Bid: $125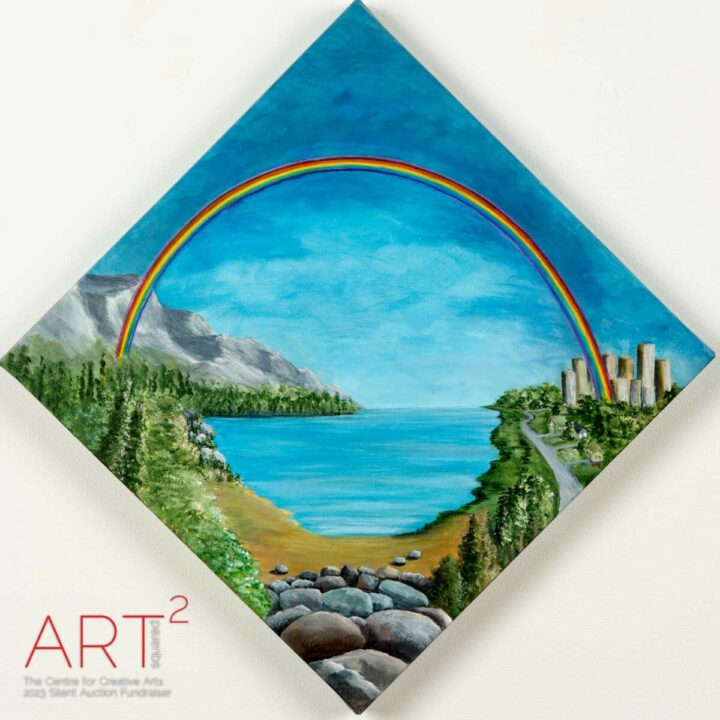 7
Flash of Orange
Katherine Moe
Acrylic
Closing Bid: $80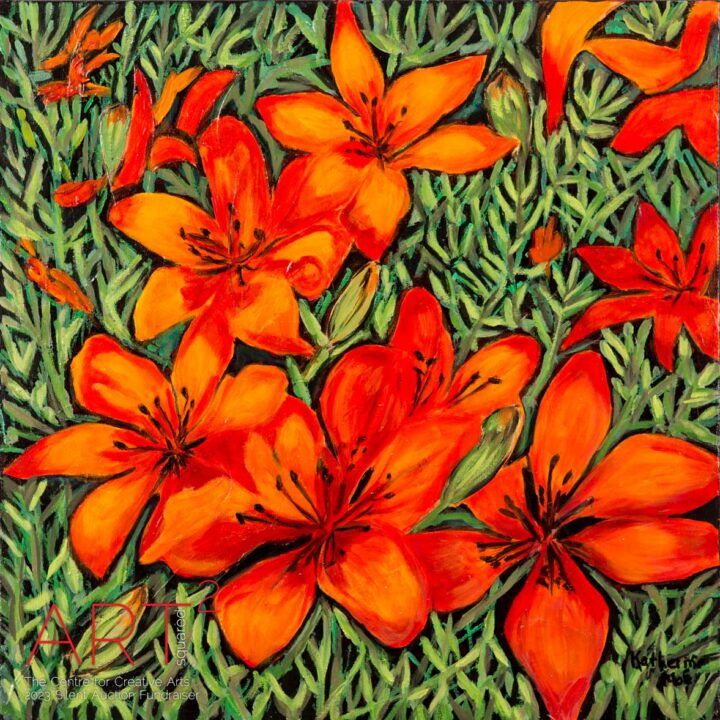 8
Retro Bus
Alysoun Wells
Black Velvet & Black Light
Closing Bid: $90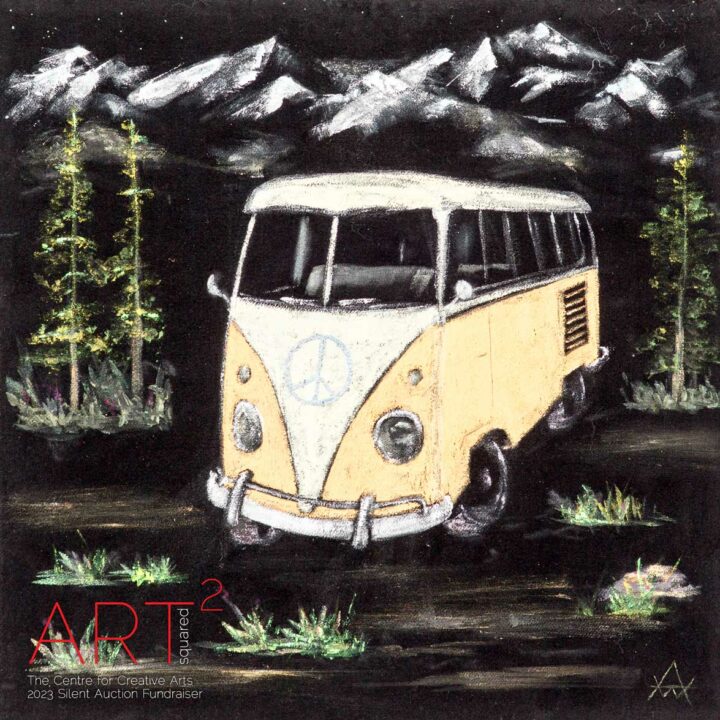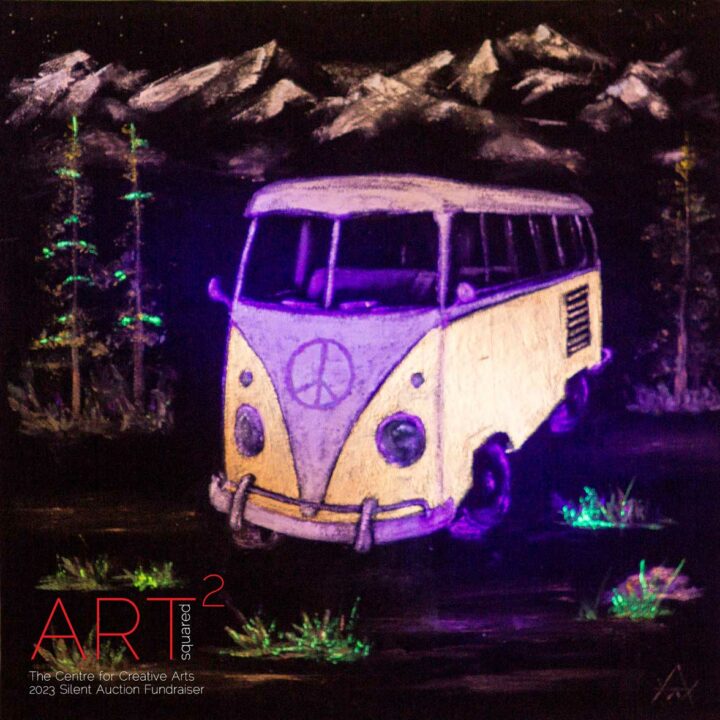 9
Raven with Blackberries
Candace Sanderson
Acrylic on Vintage Chess Board
Closing Bid: $525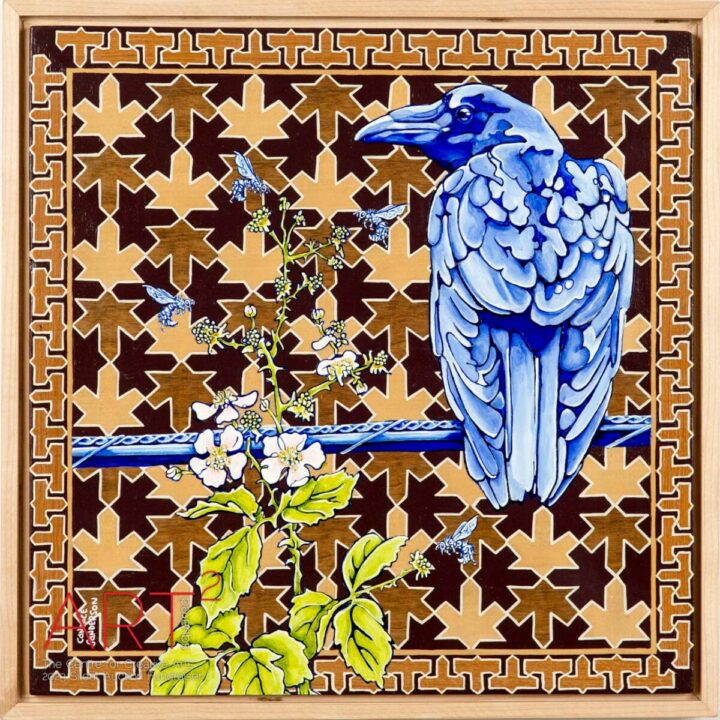 10
Thrum
Elizabeth Hutchinson
Mixed Media
Closing Bid: $225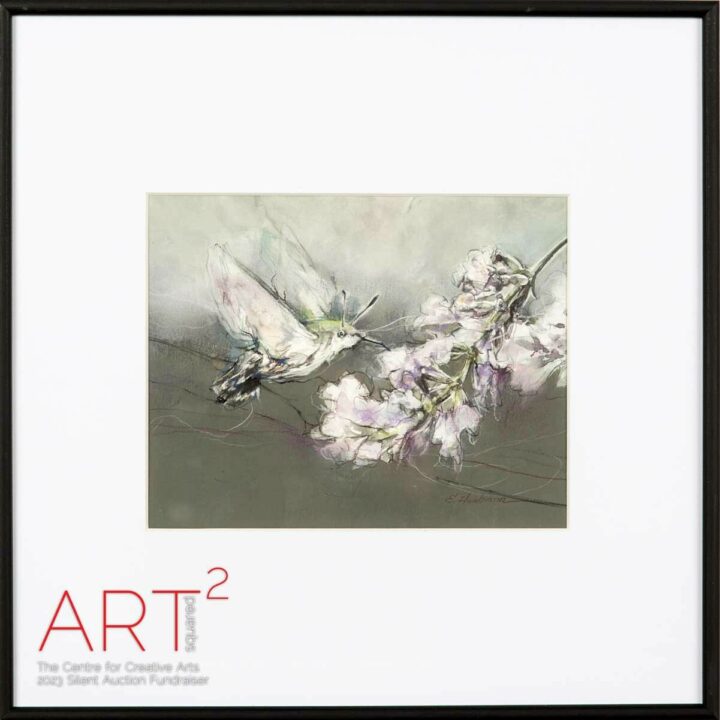 11
Cooling off the Tootsies
Vickie Mackey
Acrylic 
Closing Bid: $125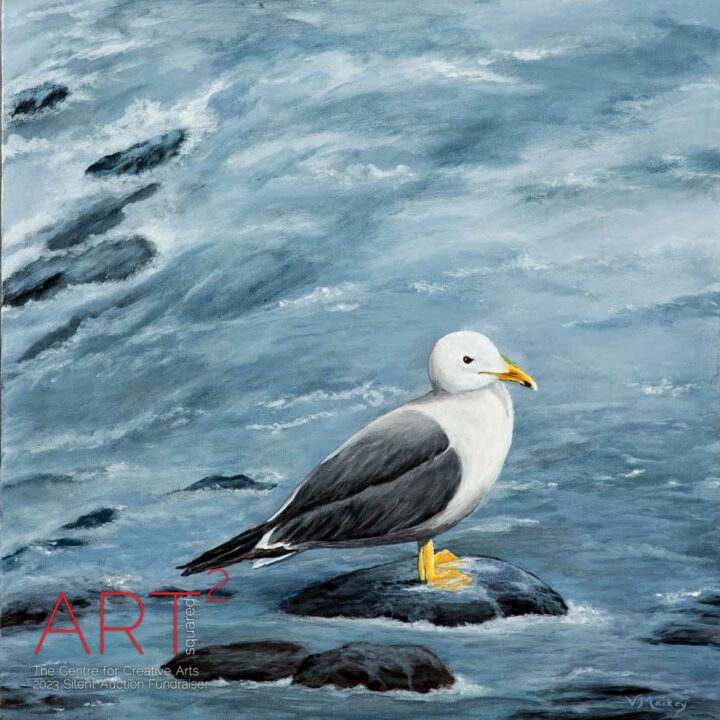 12
Puppet Master
Janet Enfield
Oil and Acrylic
Closing Bid: $100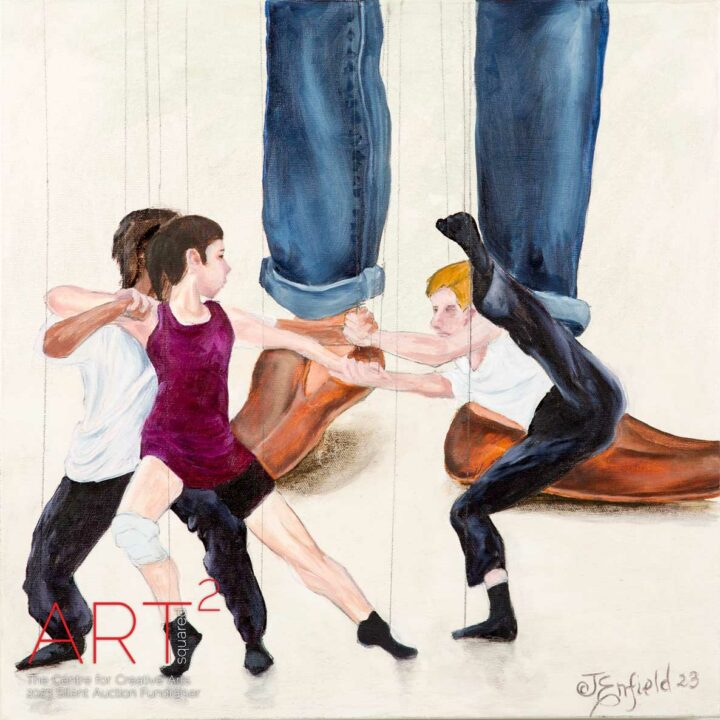 13
Mountain and Moon
Ed Bader
Acrylic
Closing Bid: $210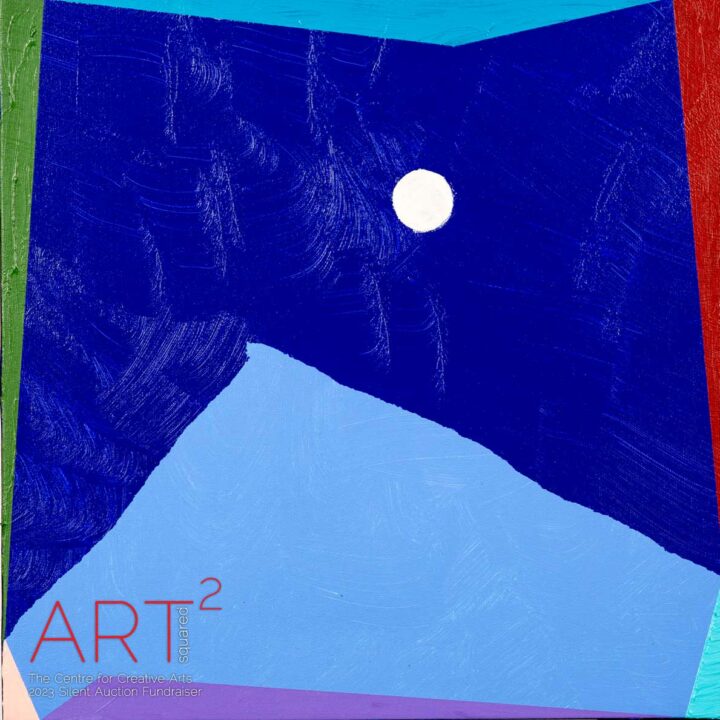 14
Golden Hour
Kiren Niki Sangra
Acrylic
Closing Bid: $200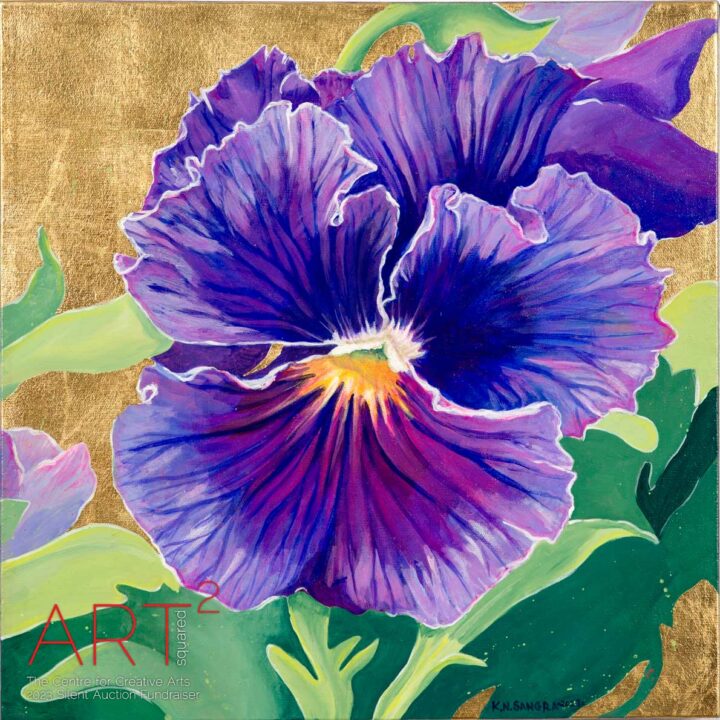 15
Ferns
Roberta Linfield
Gelli Print
Closing Bid: $100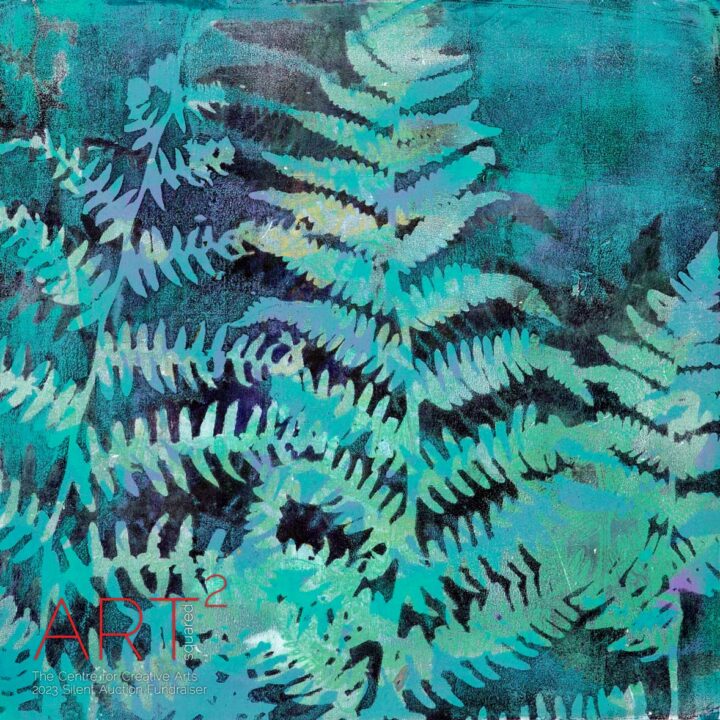 16
Angels Among Us
Tammy Baduk
Mixed Media
Closing Bid: $125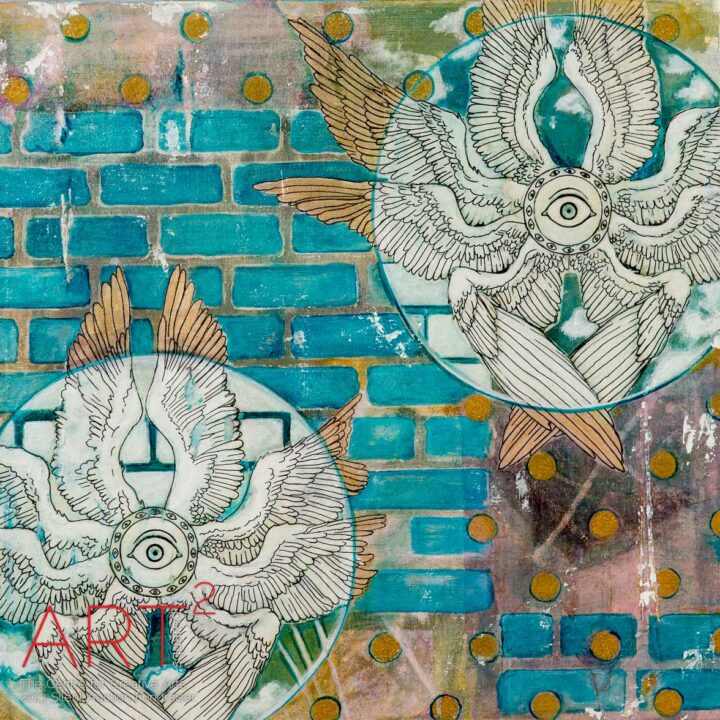 17
Untitled
Melanie Jenner
Acrylic
Closing Bid: $200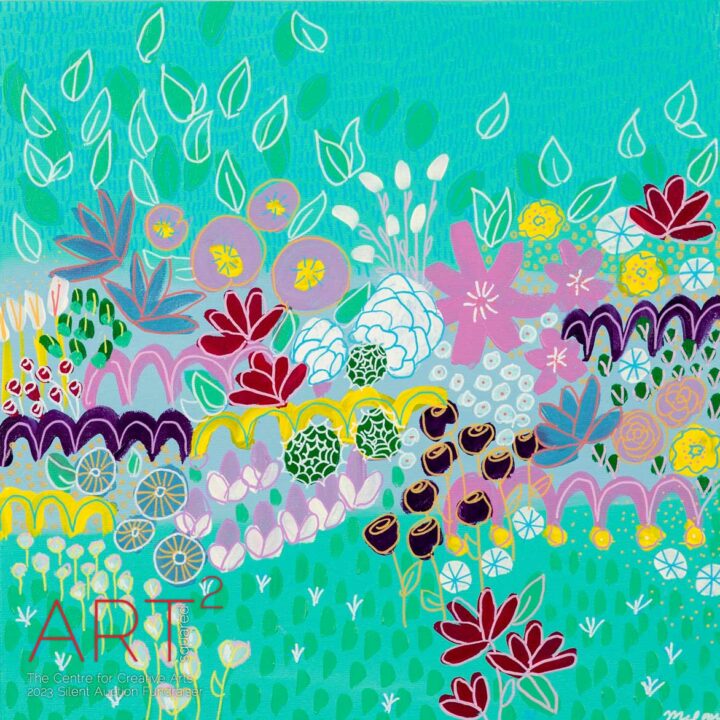 18
Family Dynamics
Debbie Courvoisier
Acrylic
Closing Bid: $190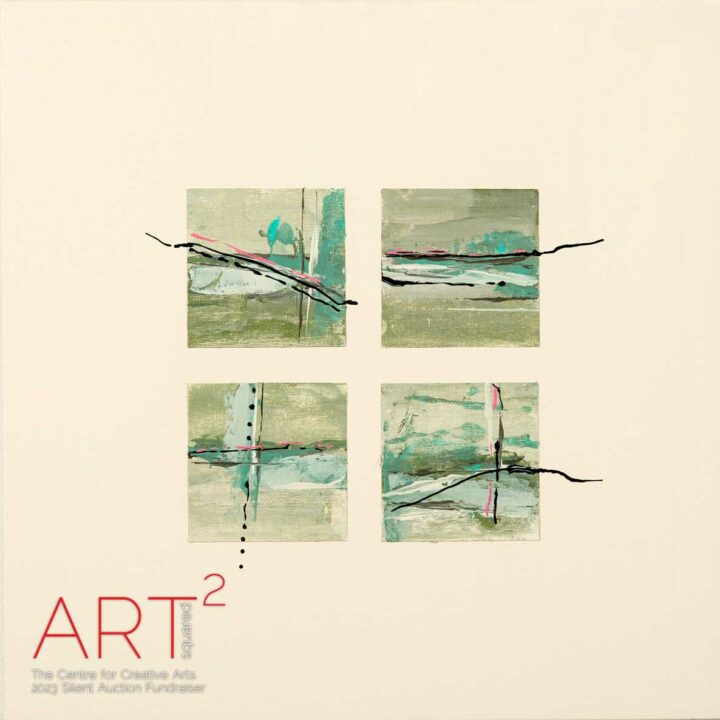 19
Niskak/Geese
Joselyn Dueck
Acrylic and Pencil
Closing Bid: $125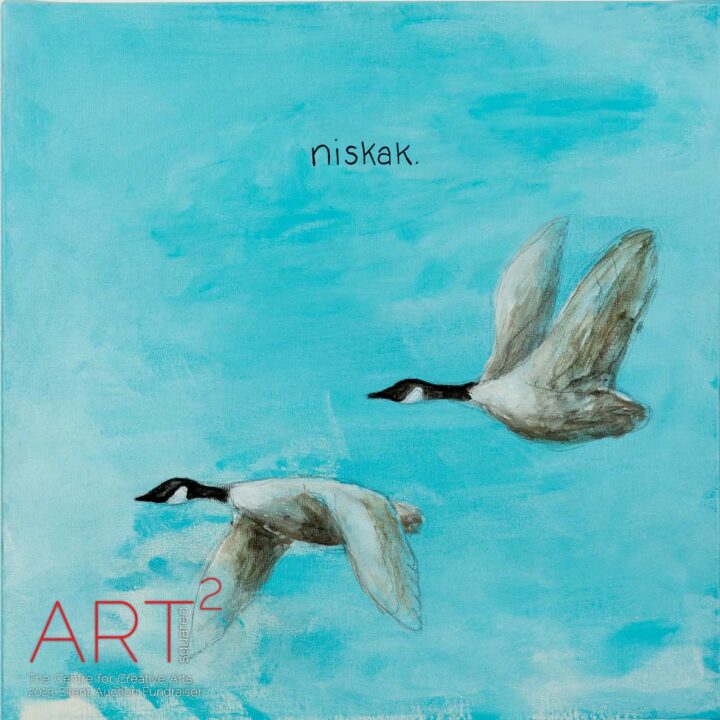 20
A Story to be Told
Sheila Dillman
Acrylic
Closing Bid: $120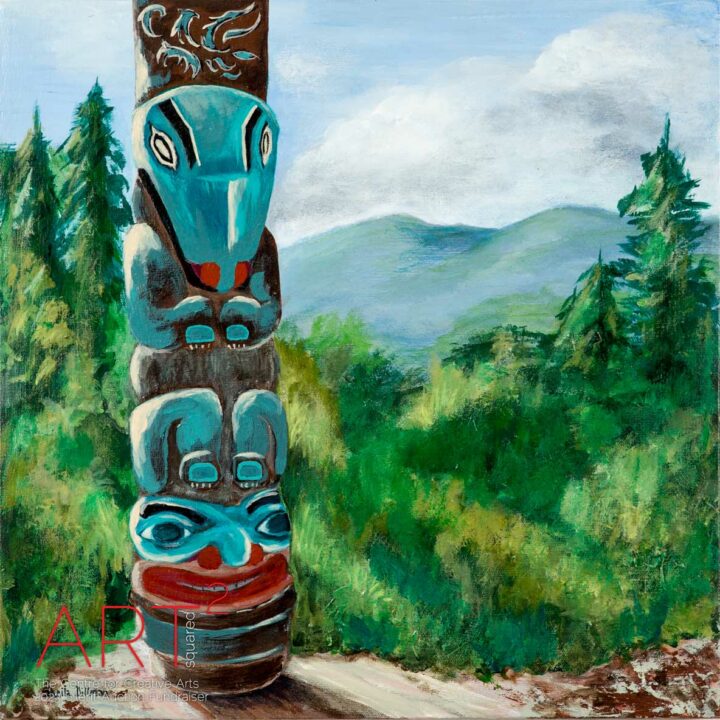 21
Ursus
Tia Stanway
Mixed Media
Closing Bid: $120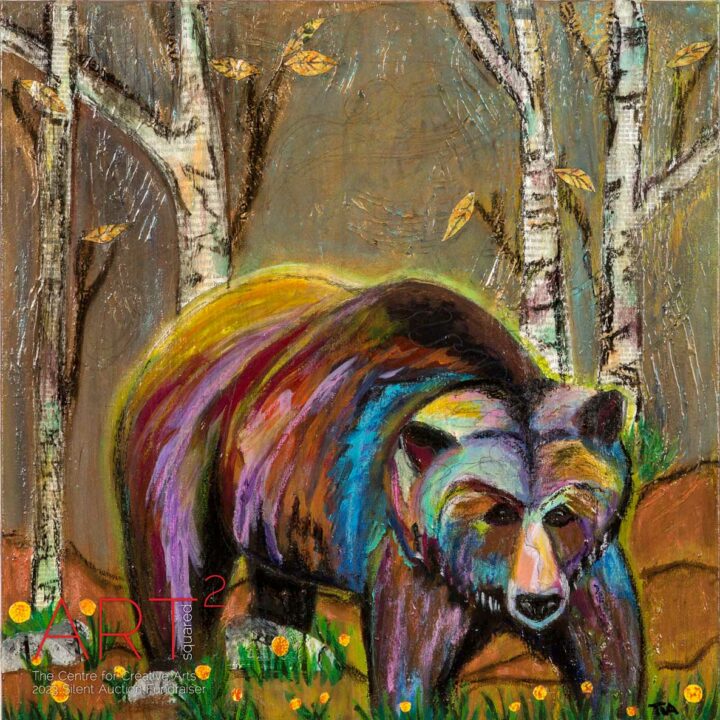 22
Standing People
Leslie Bjur
Acrylic
Closing Bid: $200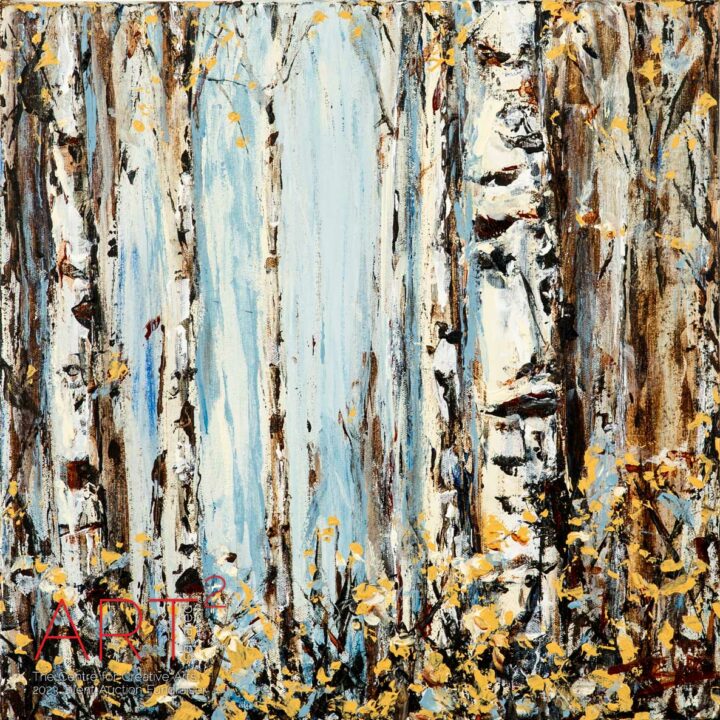 23
Summer Road
Jim Stokes
Acrylic
Closing Bid: $650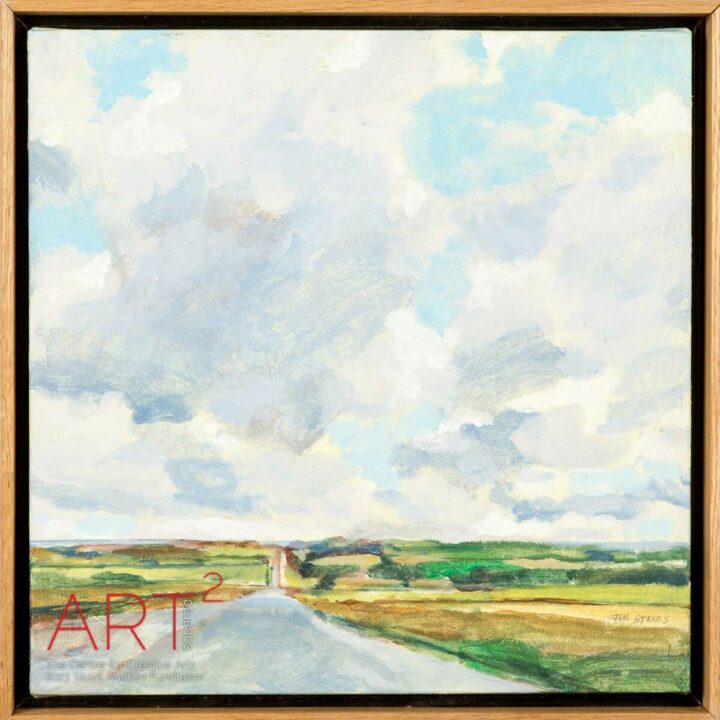 24
Path to Peace
Shanda Fuller
Acrylic
Closing Bid: $350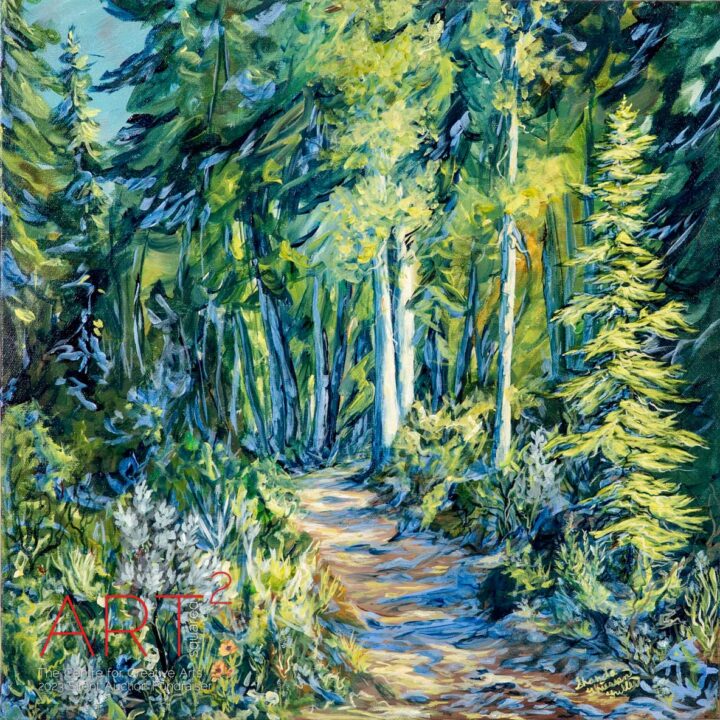 25
Tulip
Emily Lozeron
Acrylic
Closing Bid: $250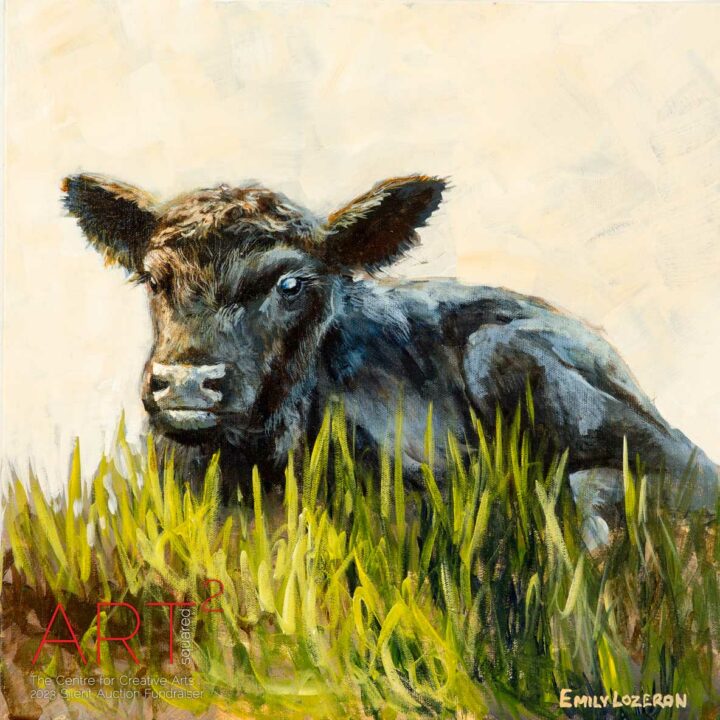 26
Hope
Hannah Nott
Oil
Closing Bid: $60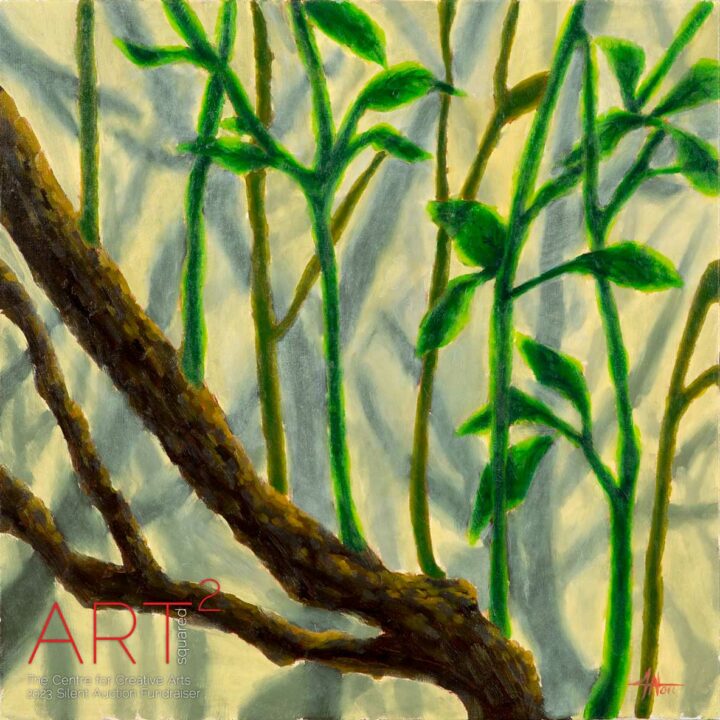 27
Bloom in the Rain
Marty Johnson
Mixed Media
Closing Bid: $75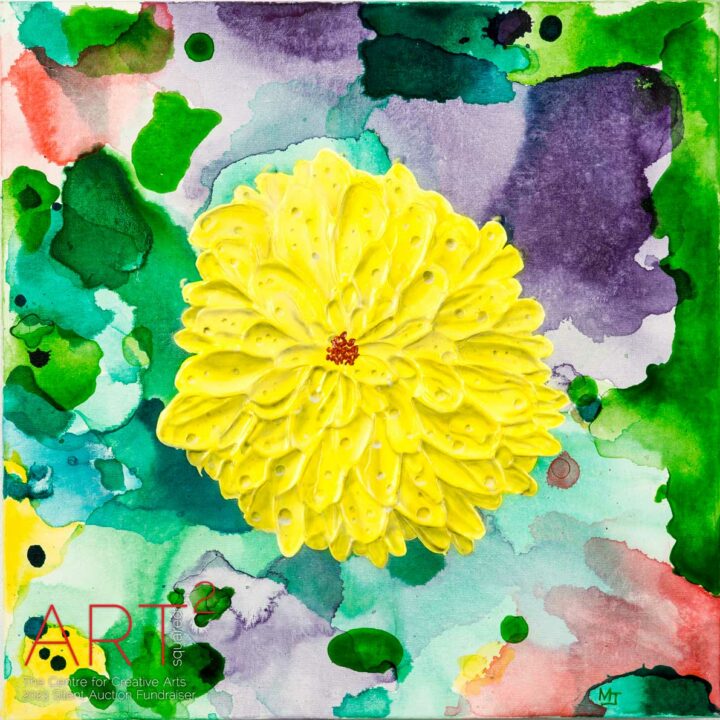 28
Looking West from Wembley/La Glace Rd
Carmen Haakstad
Oil
Closing Bid: $260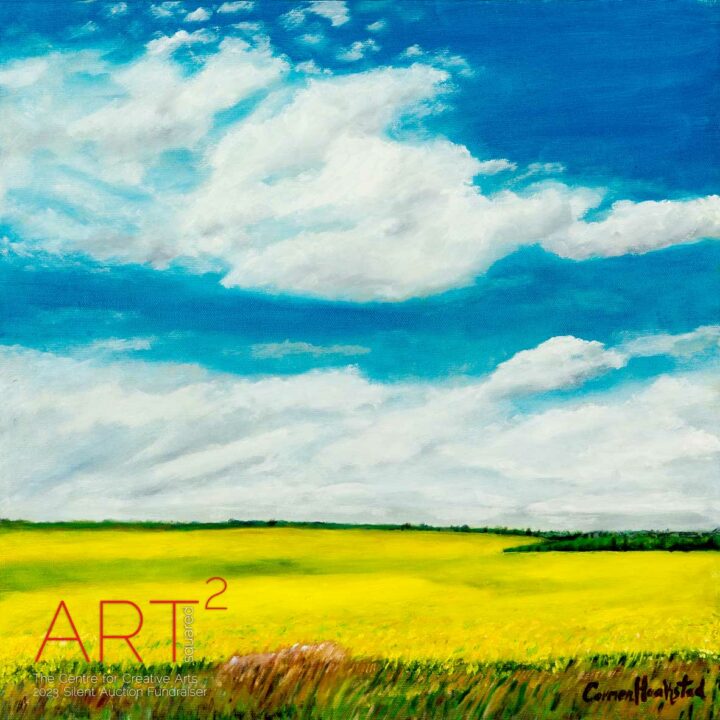 29
Flower Power
Christina Wallwork
Acrylic
Closing Bid: $225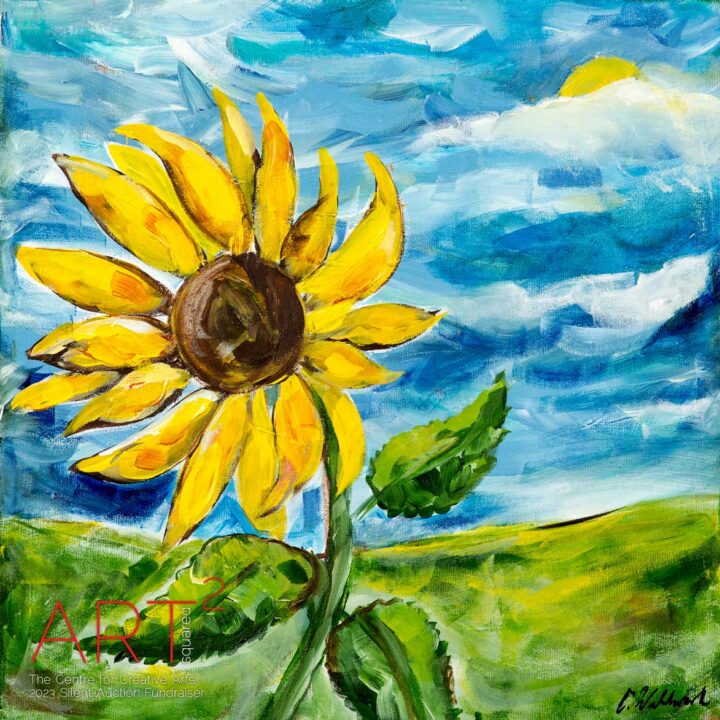 30
Corvidae 
Carmen McAuliffe
Charcoal
Closing Bid: $110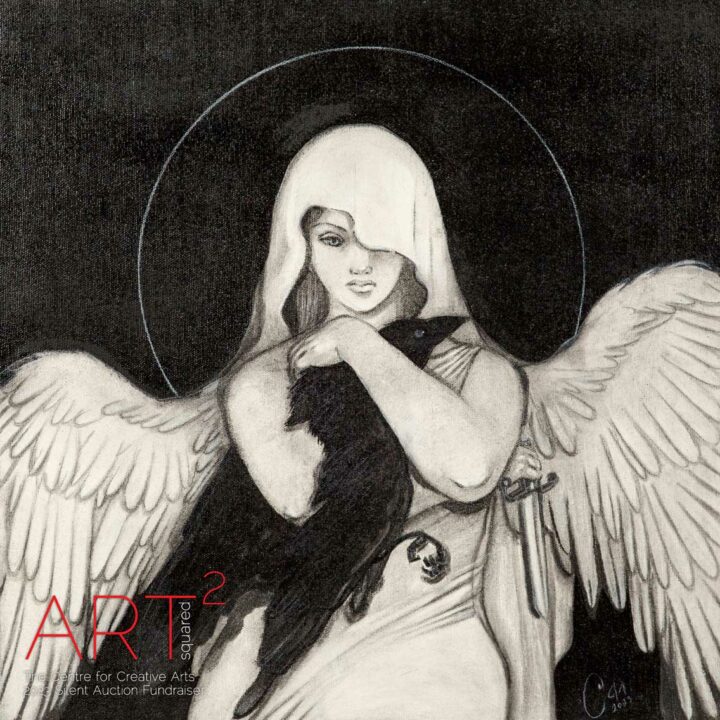 31
Pansies – Nature's Little Faces #3
Whitney Lee Hayes
Acrylic
Closing Bid: $175
32 
Midst of Chaos
Sean Trostem
Photography
Closing Bid: $105