Inspiration for a Series 
by Janet Enfield
Starting out artists usually have an idea for a painting.
This is great and once you start showing your work that one
painting can be part of a group show.
There comes a time when you may want to have a
series of your own or with a group. Now you need to decide on
a theme for your show a way of bringing it together. Luckily the
artists mind works in mysterious ways.
Start brainstorming, writing down your first thoughts.
You will find that one of them will inspire you to build an array of
ideas.
An example would be:
Animals
Domestic
– Dogs
– Cats
– Birds
Exotic
– Lions
– Zebras
– Tigers
Wild
– Fox
– Cougar
– Moose
You can see that the list is endless. Maybe while you
were going through this list something touched a nerve.
Tigers…. faces of …… things with stripes……. things that are
orange …….. zoos…. eyes….teeth…….. this could go on
forever. For most artist there will be a thread that they will follow
and the series will develop from there.
Many people will ask " Where do you get your ideas?
"Be willing to share a bit of your process. They truly are
interested to know how the mind of an artist works.
Inspiration can show up anywhere. It is a good idea to
have a sketch book handy to jot down your ideas. They are like dreams that disappear when you go on with your day.
Happy creating.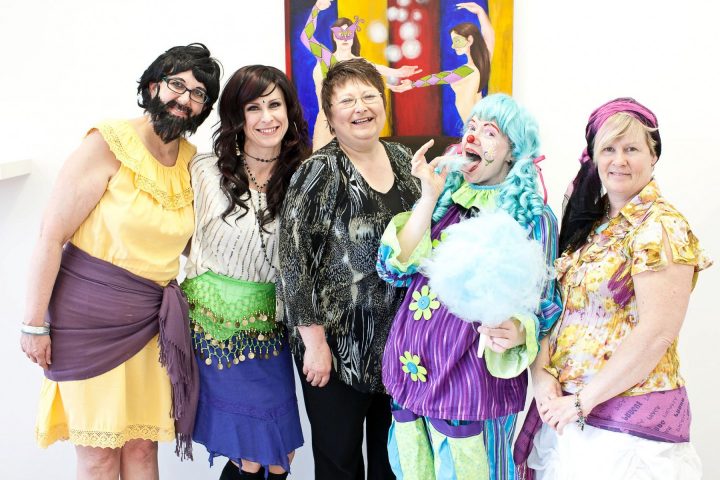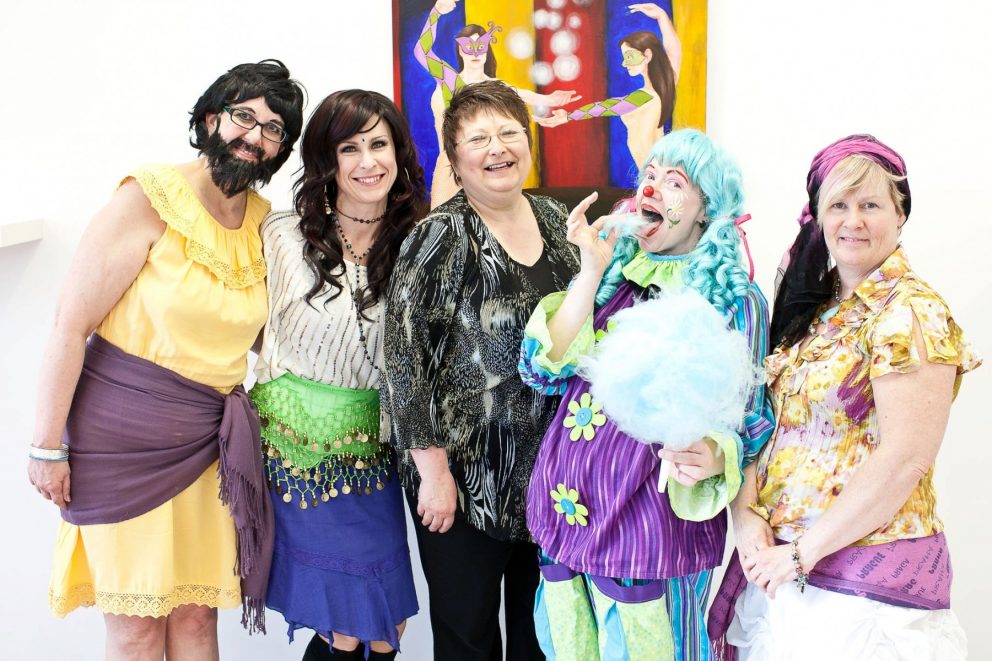 Janet Enfield's circus themed exhibition "Whimsical Whirlwind" in 2013.
---
What do I Need to Get Started
by Janet Enfield
There are so many styles and mediums and supports
that you have a lot of decisions to make if you are a new comer
to the artist scene. Classes of course are the means of
discovery that I love both teaching and taking. Looking at artists
online is a good way to see if anything resonates with you.
There are a few things that I would like to share from
my own experiences.
Brushes
– Buy the best that you can afford
– Look after them by cleaning them properly
– Murphy's oil soap in excellent
– For oils start with turpentine to begin breaking down the paint
– Do not get it on your skin
– Do not leave the container open
– Treat turpentine like any toxin (take it to the recycle yard for disposal)
– For acrylics finish your session with soap and water
– A bar of soap also works well for both
– If you are using natural bristles you can buy a conditioner for them
– You should be looking for long handled brushes for oils and acrylics
– I like synthetic brushes but they are really a personal preference
Supports
– What it is that you are painting with is a big factor in the support that you will need.
– cradled boards are lovely and smooth
– you can paint directly on the surface of the wood or you can use a ground like gesso to prepare the surface
– These boards are strong and are good for mixed media as well as oil or acrylic
 Canvases
– My favourite canvases are high quality pre-gessoed
– You get what you pay for
– I prefer the wide frame with wrap around canvas stapled in the back
– You can paint the edge if you would like to leave it unframed
– For practicing the canvas boards are inexpensive and easy to use
Paint
– If you are just starting out you need to purchase a few different colours.
– It is a good idea to start out with a minimal pallet until you know all of the
combinations.
– It is fine to start with student quality paints but I always say when you start replacing
them buy artist quality if you can
– Colours will also depend on your subject
– The Centre has starter list that will help you decide. They also have the paints there.
You should always work with what interests you. I have
alway thought that if you are not keen on learning guitar you
probably wouldn't be very good at it. If you are drawn to
learning how to draw or paint or sculpt you're more likely to
have a knack for it.
Never compare your work to someone else's. It is not
better or worse just different. Every artist is at their own level of
accomplishment. Our individual growth is what makes life
exciting.
Paint on.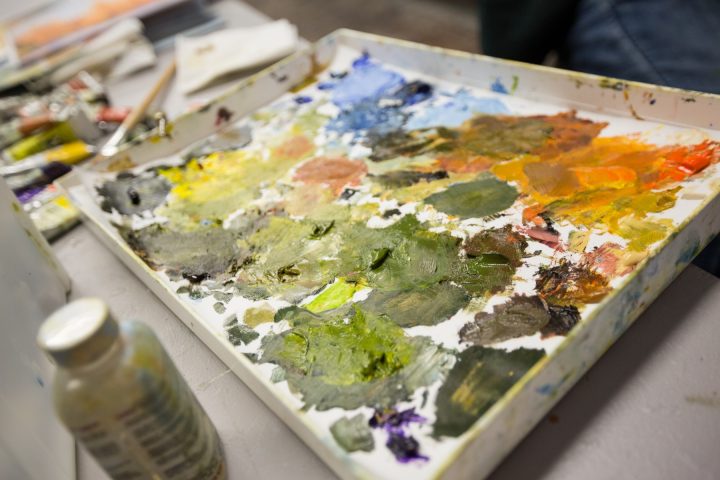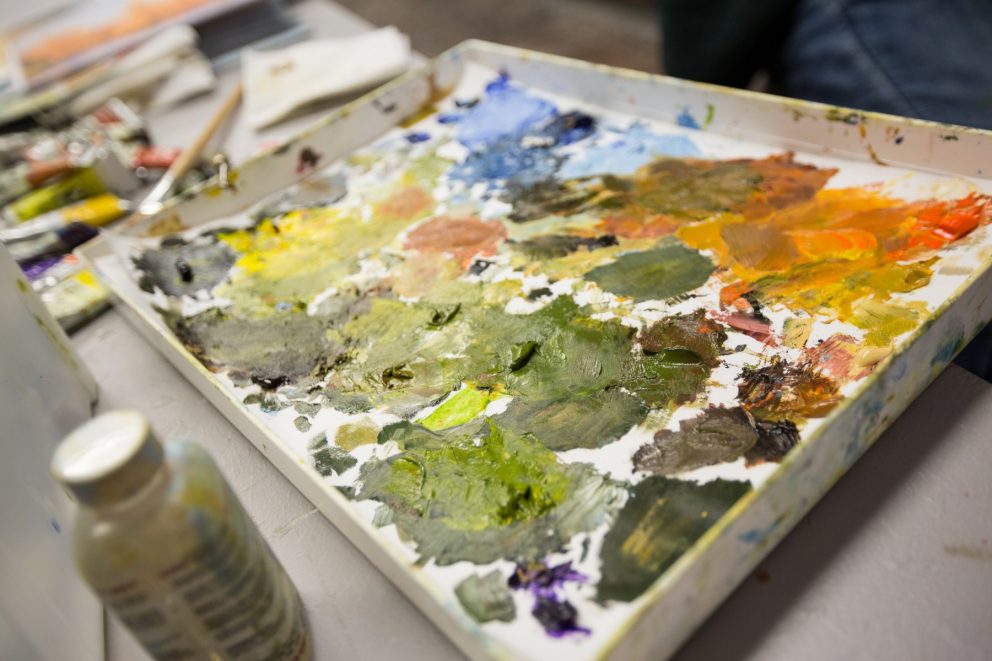 ---