Art Squared 2021 Silent Auction Fundraiser
Centre Gallery
03 Sep - 25 Sep
32 of local artists have been invited to create square art pieces to be auctioned to raise funds for the Centre for Creative Arts.
Bidding is now closed. 
Please come in or call 780-814-6080 to get your bid number.
Please read the Terms and Conditions before placing any bids.
2021 Art Squared Silent Auction Terms and Conditions
Bids will be updated daily throughout the auction.
View the exhibition on YouTube.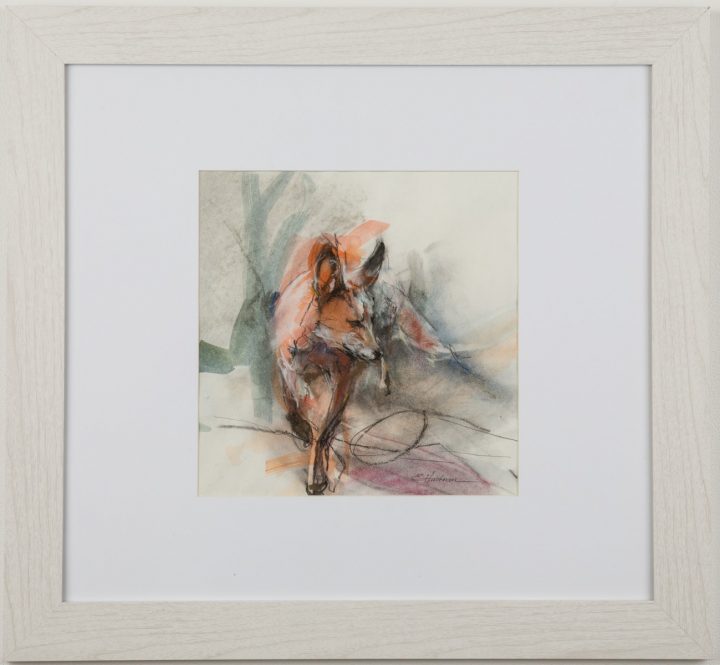 1. Saunter II
Elizabeth Hutchinson
mixed media, 20" x 23.75"
Closing Bid: $200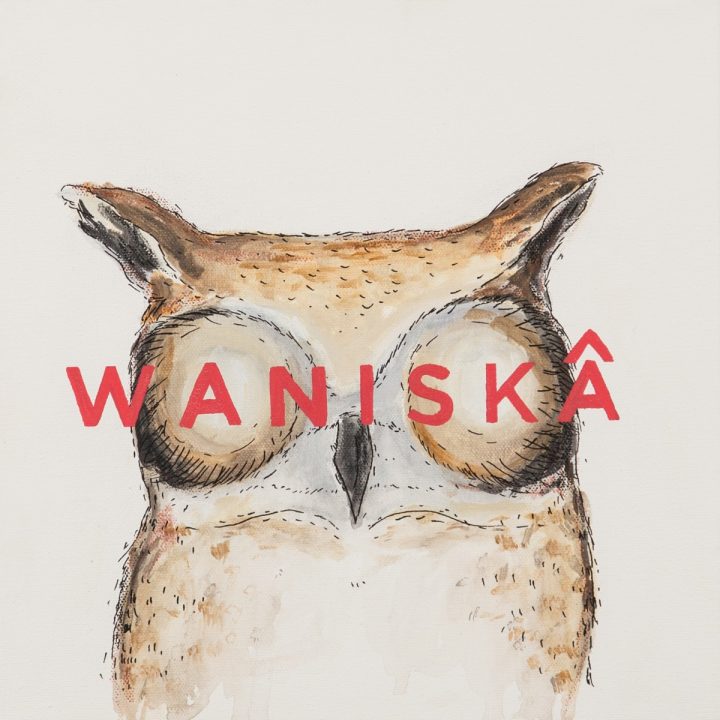 2. Waniskâ – Wake up!
Joselyn Dueck
Acrylic and ink, 12" x 12"
Closing Bid: $75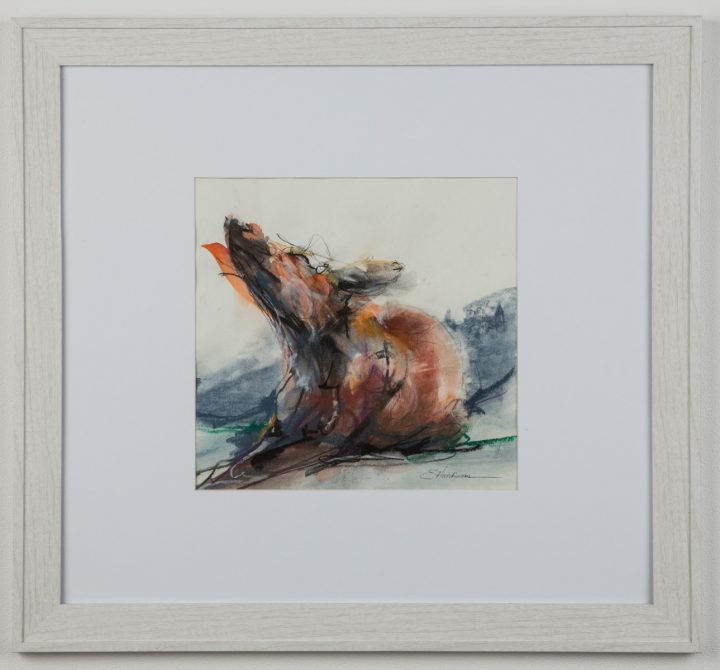 3.Saunter I
Elizabeth Hutchinson
Mixed media, 21" x 23"
Closing Bid: $180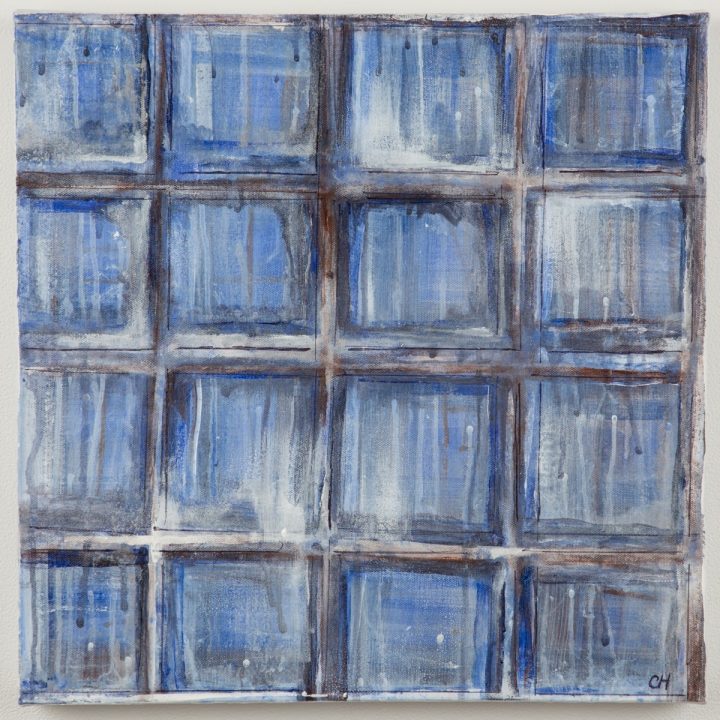 4. Shinning Through
Candace Hook
Acrylic, 16" x 16"
Closing Bid: $50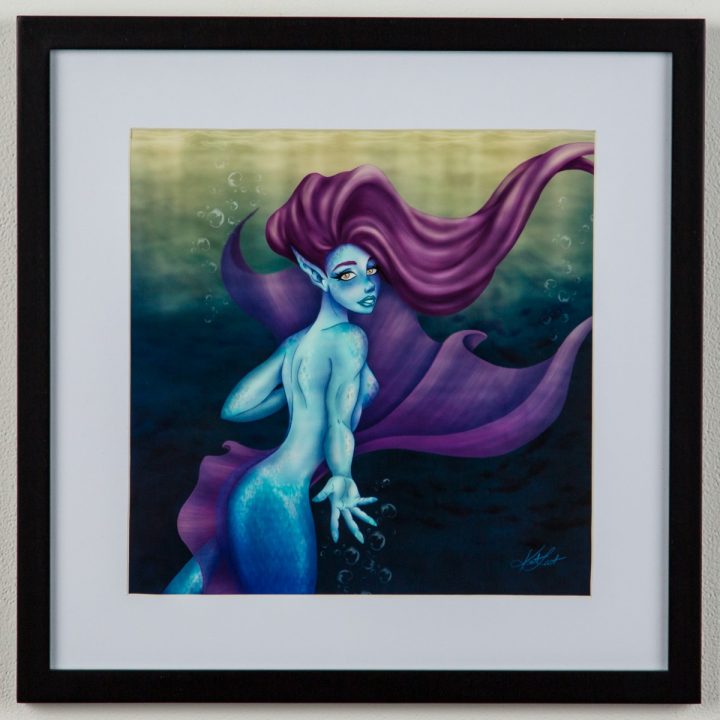 5. Temptation of the Sea
Katrina Latos
Digital print, 13" x 13" framed
Closing Bid: $65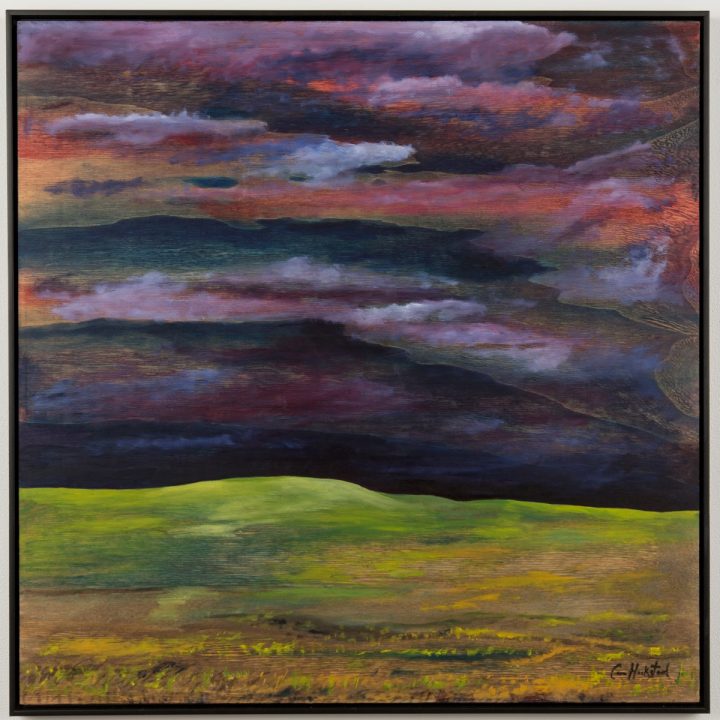 6. Smokey Sunset
Carmen Haakstad
Oil on board, 24.5" x 24.5" framed
Closing Bid: $365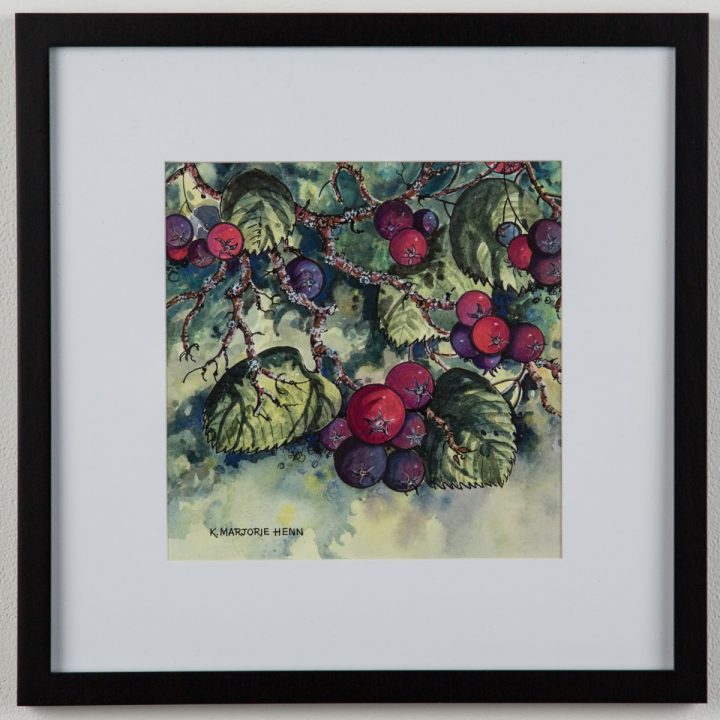 7. Saskatoon Fantasy
K. Marjorie Henn,
W/C, ink and coloured pencils, 13" x 13" framed
Closing Bid: $130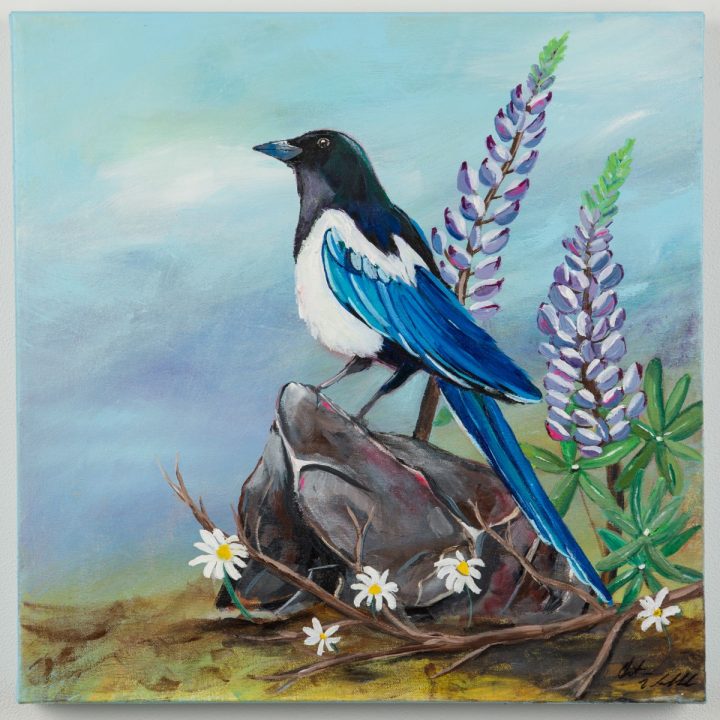 8. She Loves Me She Loves Me Not
Christina Wallwork
Acrylic, 18" x 18"
Closing Bid: $60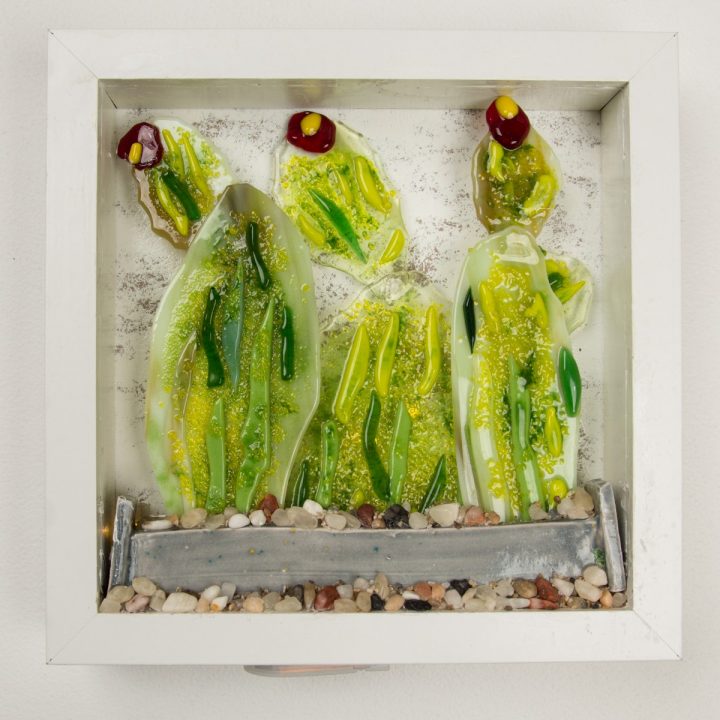 9. Illuminate Cactus
Theresa Shanks
Glass and ceramic, 9" x 9"
Closing Bid: $45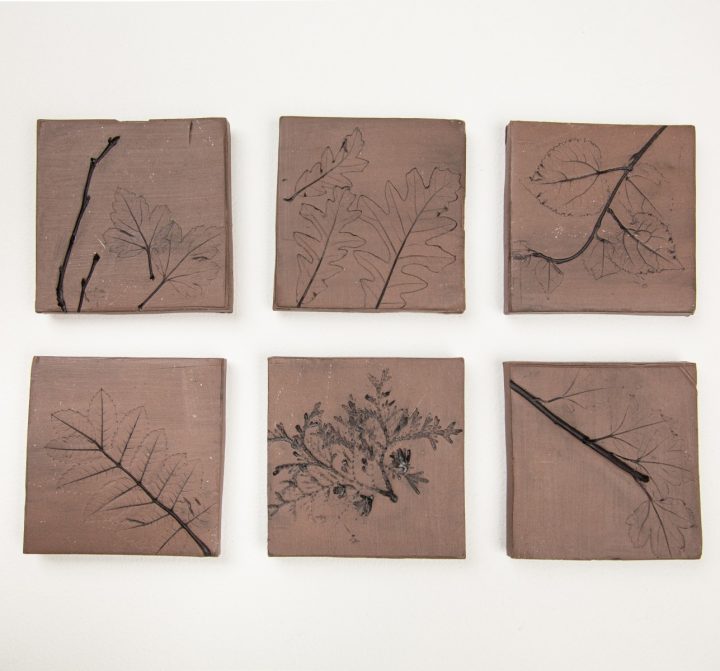 10. Leave it to Nature
Joyce Black & Debbie Courvoisier
Ceramic, 4"x4" (x6)
Closing Bid: $80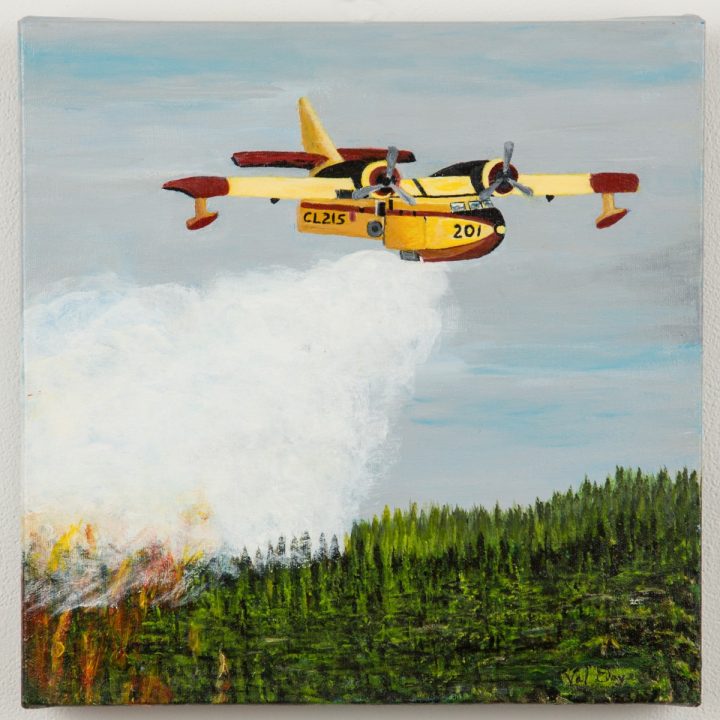 11. Canadian Water Bomber
Valerie Daye
Acrylic, 12" x 12"
Closing Bid: $30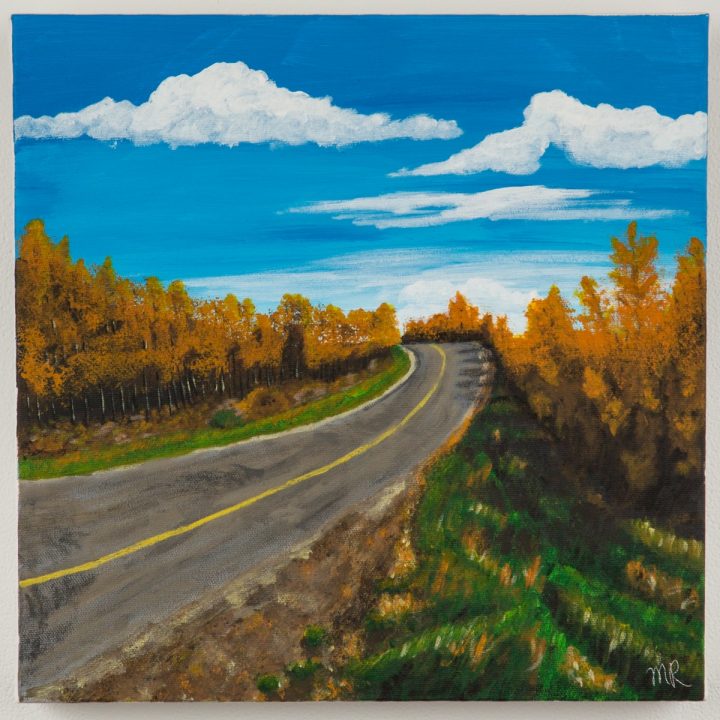 12. Fall Drive
Megan Rycroft
Acrylic, 12" x 12"
Closing Bid: $45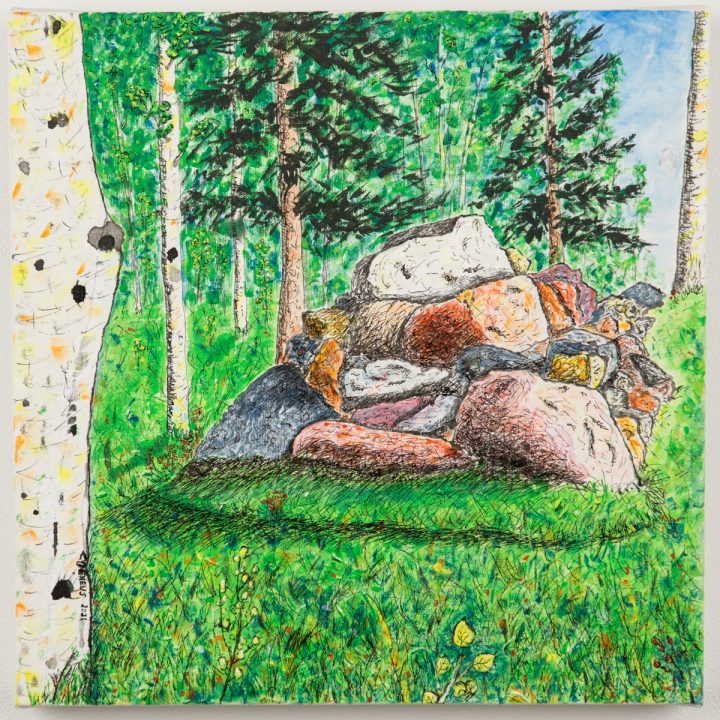 13. On the Rocks
Chris Deheus
Acrylic and ink, 16 x 16
Closing Bid: $50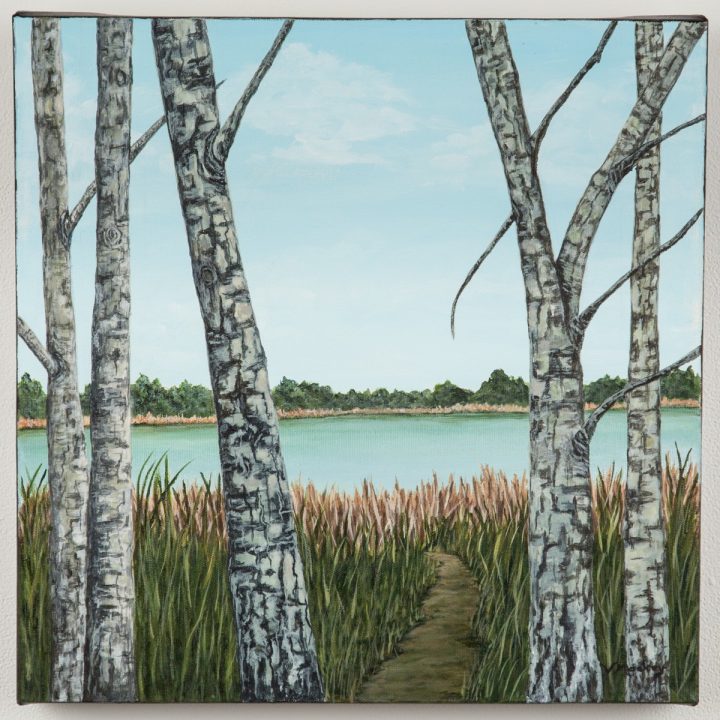 14. Crystal Lake
Vickie Mackey
Acrylic, 14" x 14"
Closing Bid: $100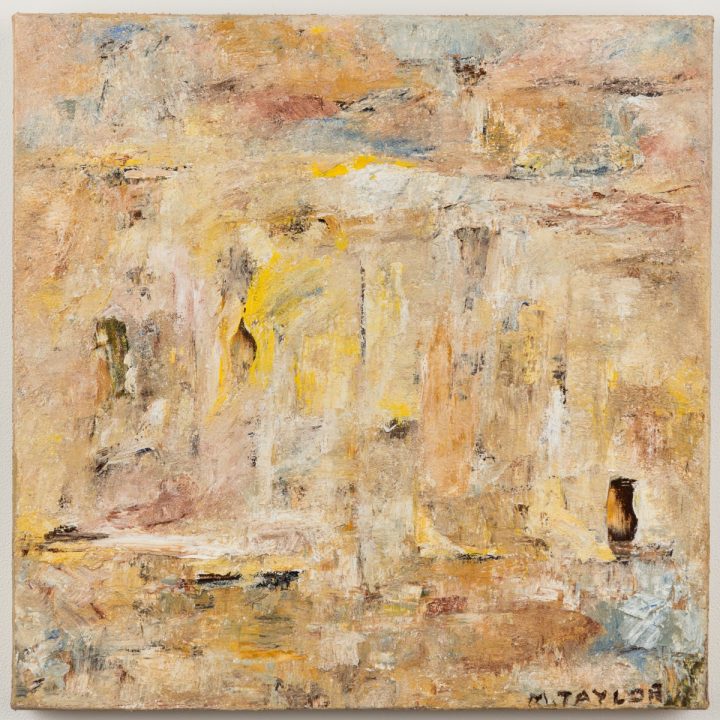 15. Untitled
Marjorie Taylor
Acrylic mixed media, 20" x 20"
Closing Bid: $125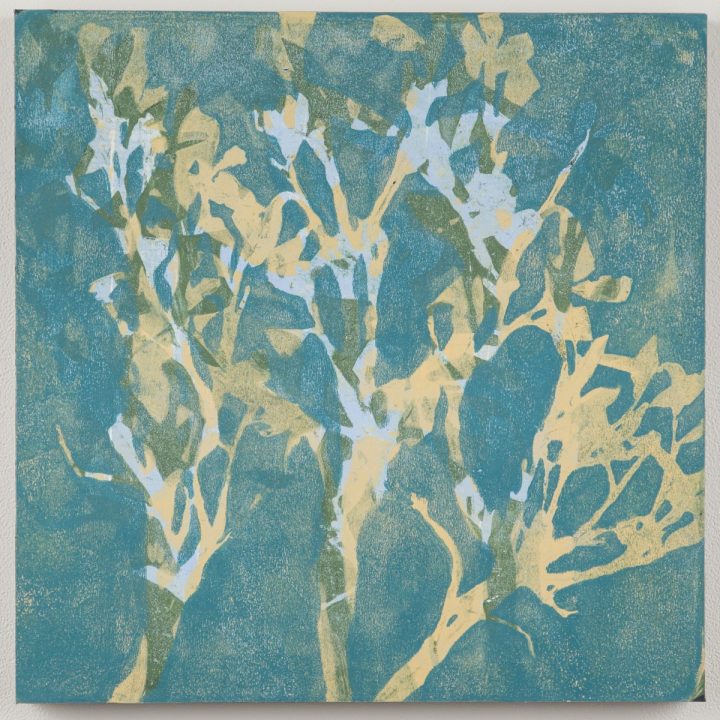 16. Trees
Roberta Linfield
Gelatin print and Acrylic, 16" x 16"
Closing Bid: $110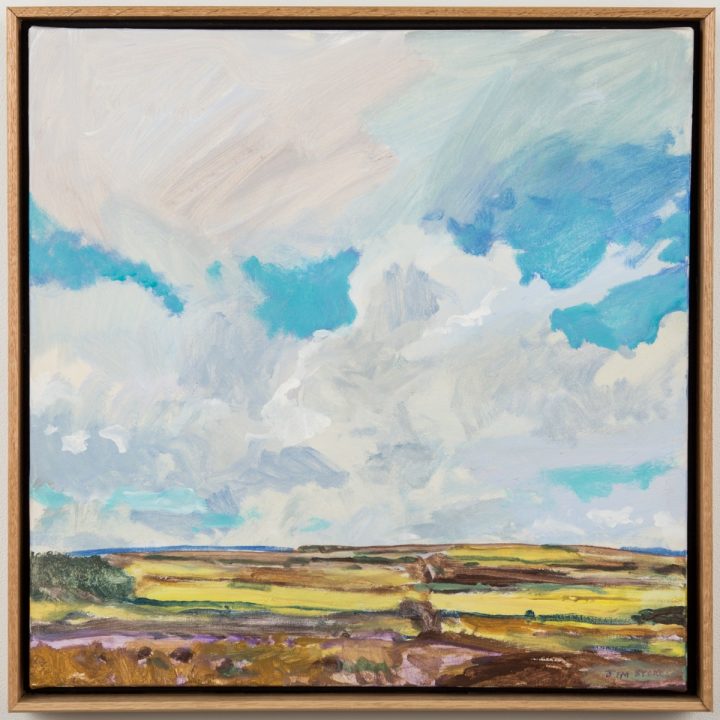 17. Skysketch
Jim Stokes
Acrylic, 21.25" x 21.25" framed
Closing Bid: $425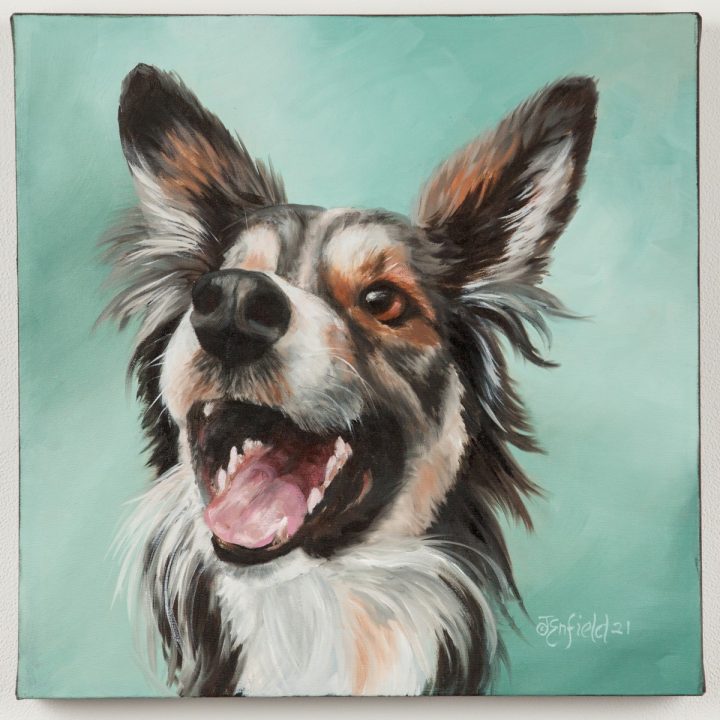 18. The Face of Joy
Janet Enfield
oil, 16" x 16″
Closing Bid: $120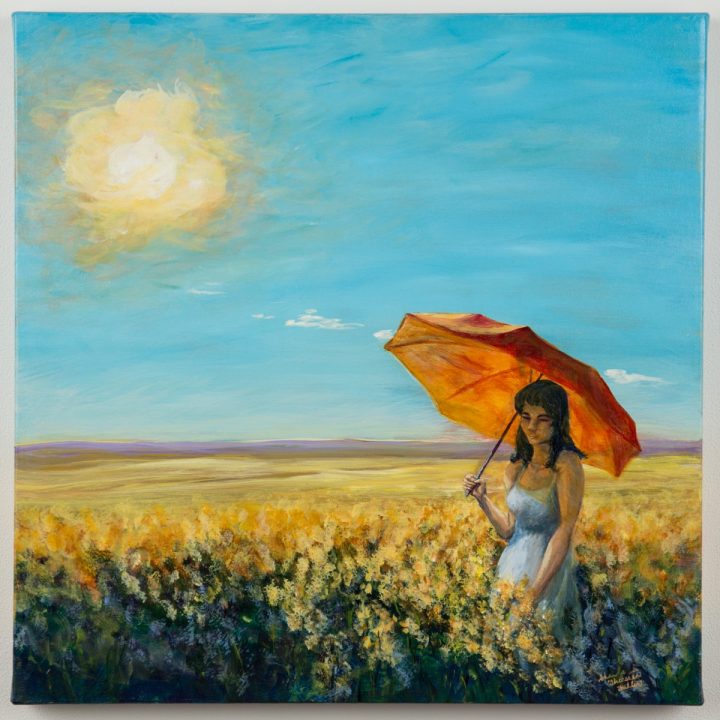 19. Ode
Shanda Fuller
Reference photo credit to Marilyn Grubb
Acrylic, 20" x 20"
Closing Bid: $100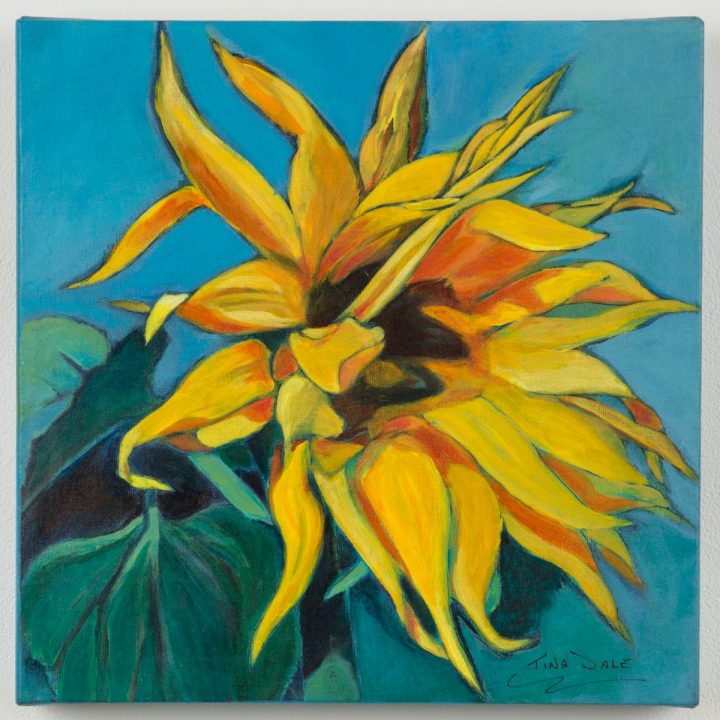 20. Sunflower
Tina Dale
Acrylic, 12" x 12"
Closing Bid: $110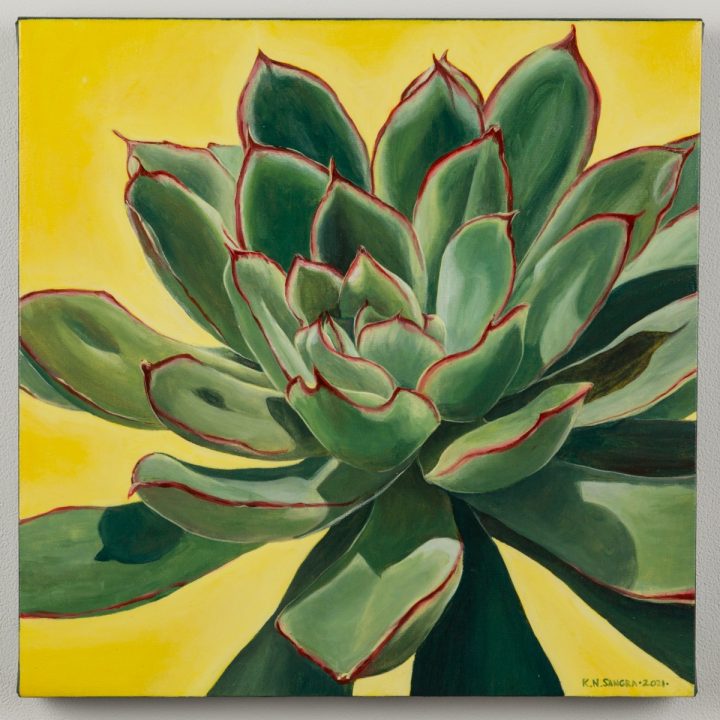 21. Drinking up the Sun
Kiren Niki Sangra
Acrylic, 16" x 16"
Closing Bid: $80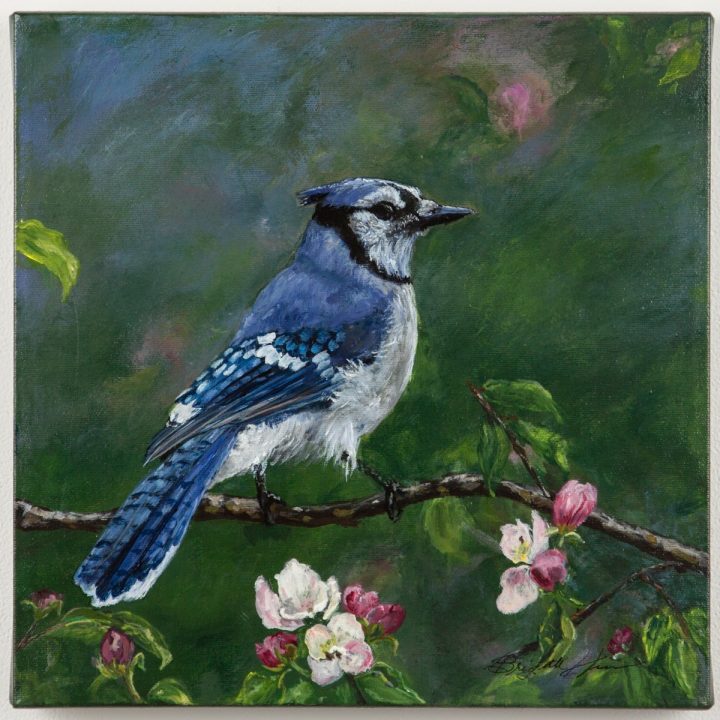 22. Springtime
Brigitte Himer
Acrylic, 12" x 12"
Closing Bid: $120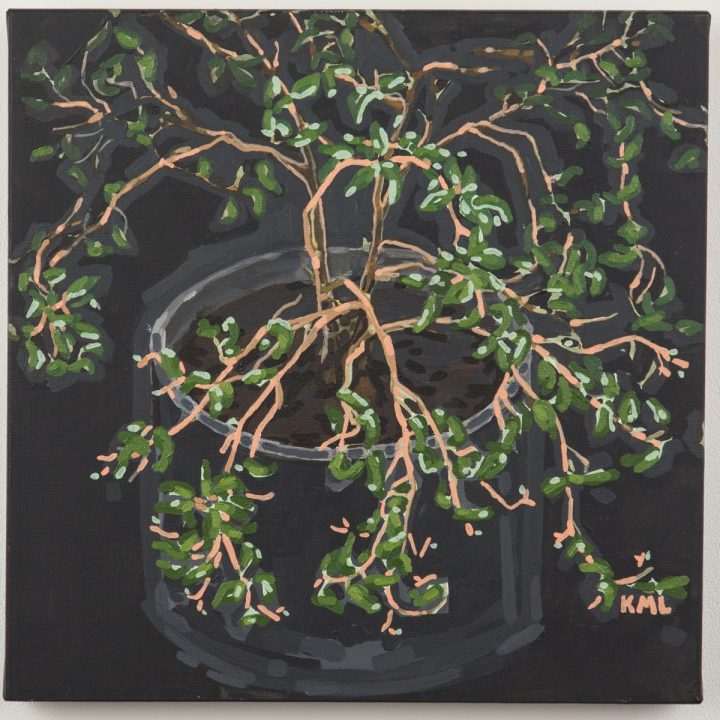 23. Night Vision
Katrina Shirley
Acrylic, 16" x 16"
Closing Bid: $85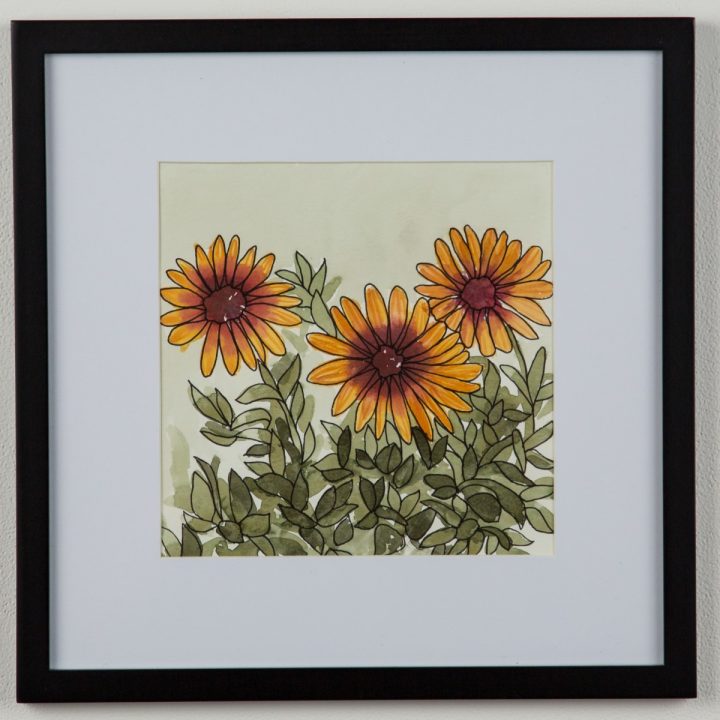 24. Happy Trio
Melanie Jenner
Watercolour and ink, 13" x 13" framed
Closing Bid: $80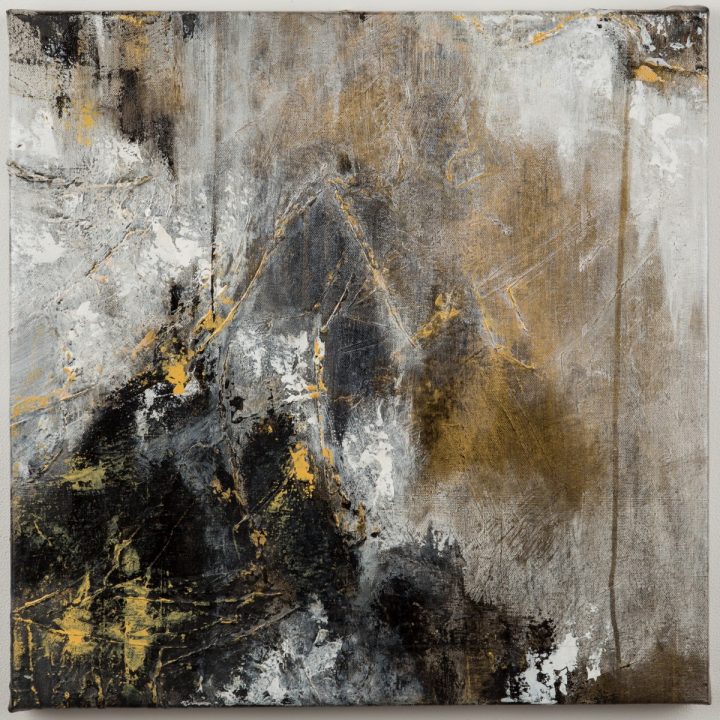 25. Luster
Tammy Baduk
Acrylic, 20" x 20"
Closing Bid: $100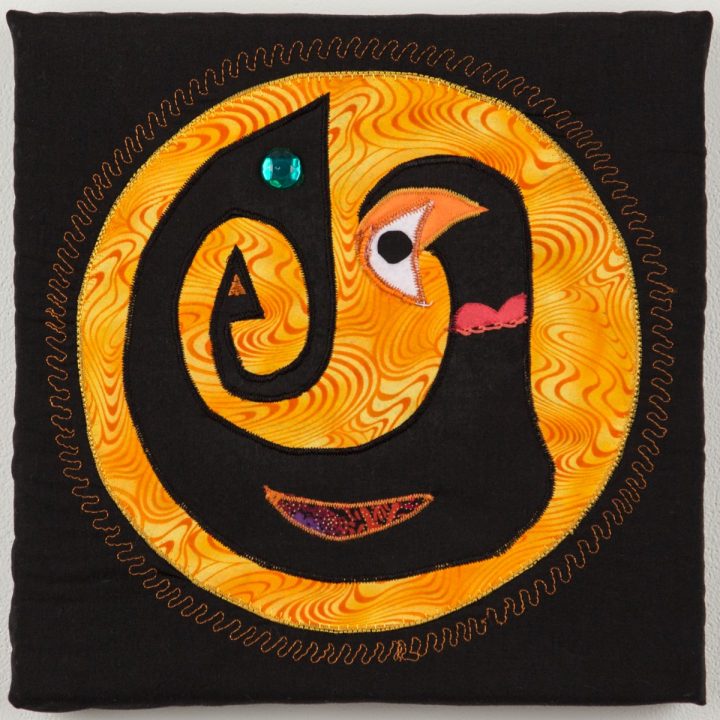 26. Bird Fisherman
Heather Fedoruk
Fibre, 12" x 12"
Closing Bid: $30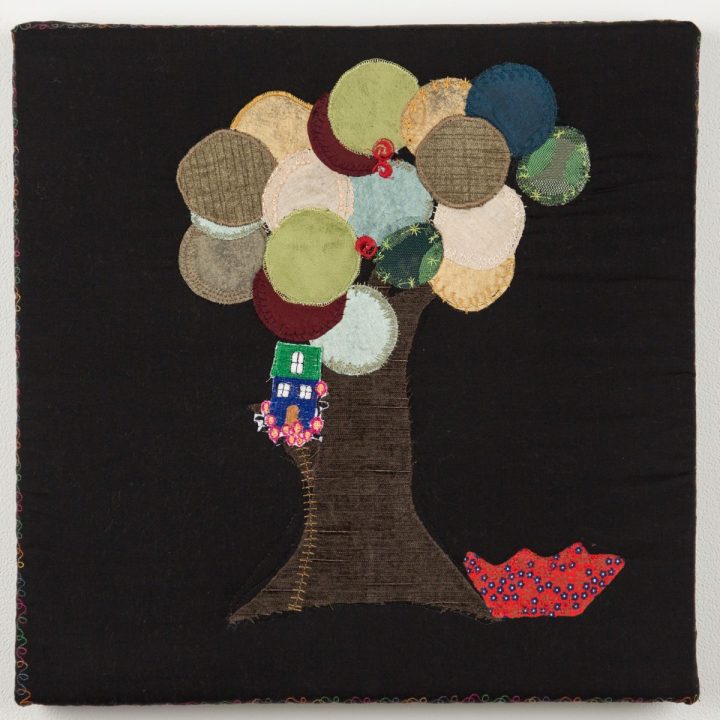 27. Fabric Tree of Life
Heather Fedoruk
Fibre, 16" x16"
Closing Bid: $60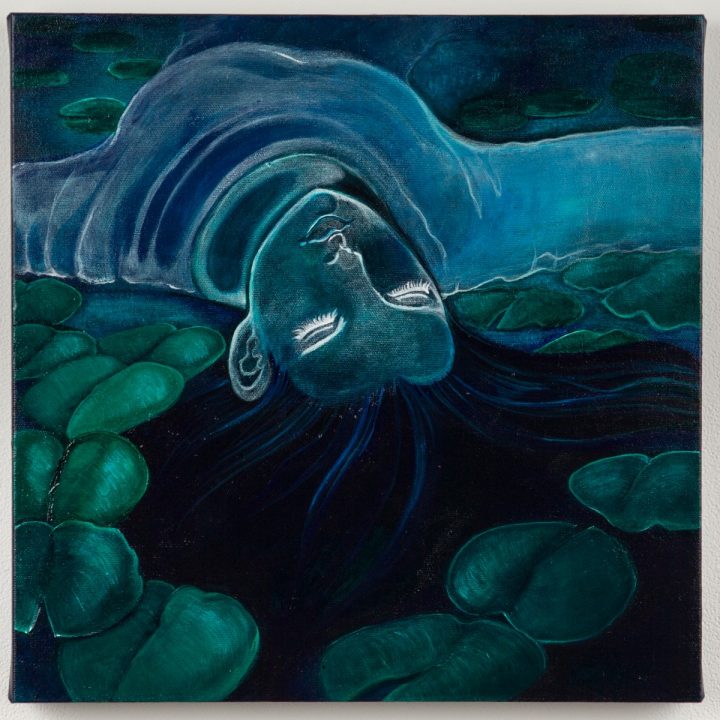 28. Apparitions
Carmen McAuliffe
Acrylic, 14" x 14"
Closing Bid: $60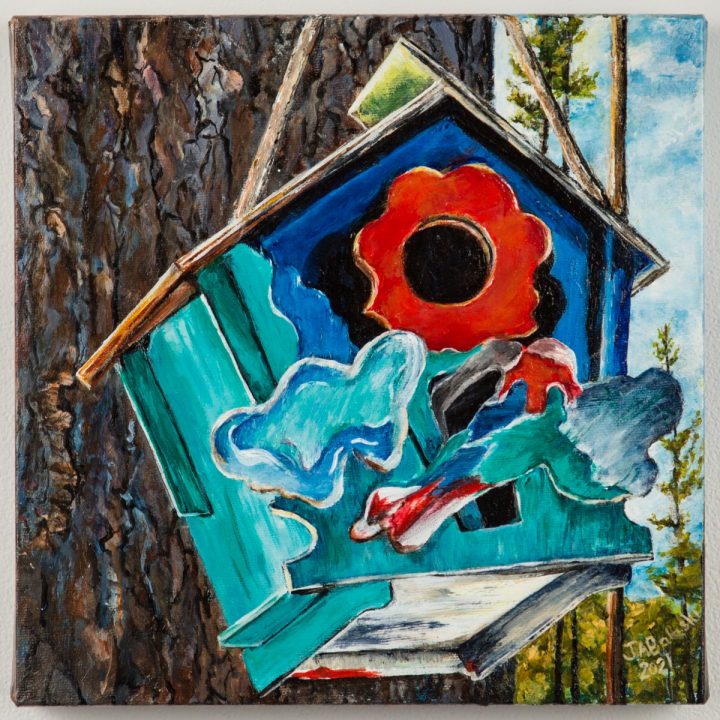 29. Trapline Birdhouse
Joanna Balaski
Acrylic, 10" x10"
Closing Bid: $50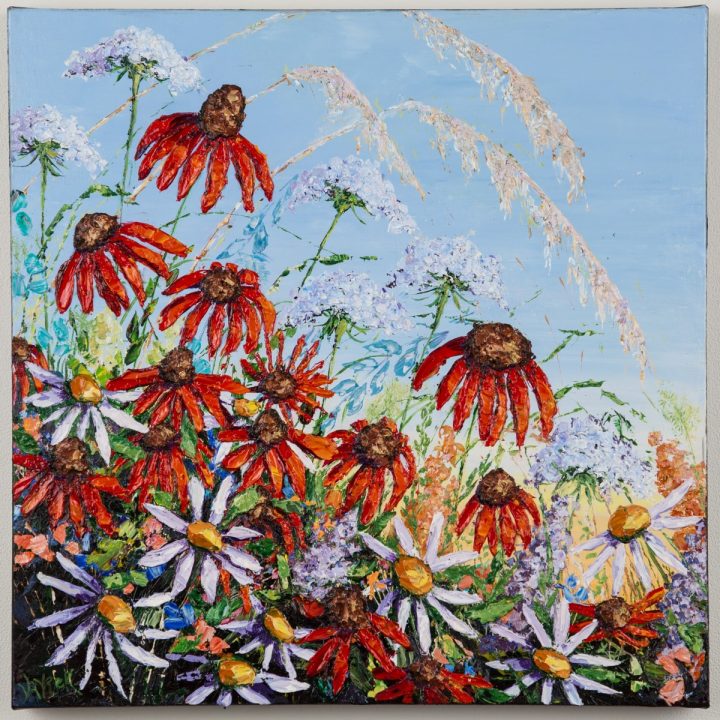 30. In Bloom
Noreen Vavrek
Acrylic palette knife, 20" x 20"
Closing Bid: $200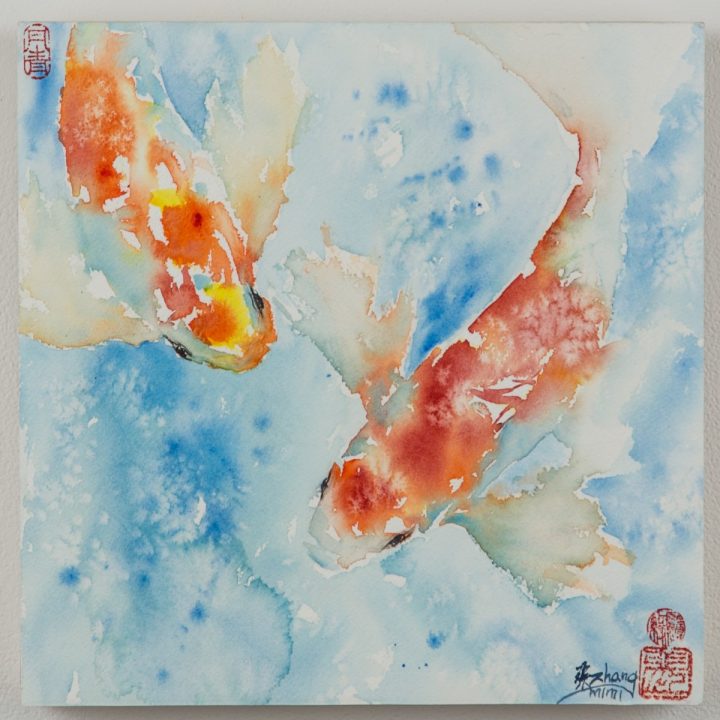 31. Koi
Mimi Zhang-Mackie
Watercolour, 10" x 10"
Closing Bid: $100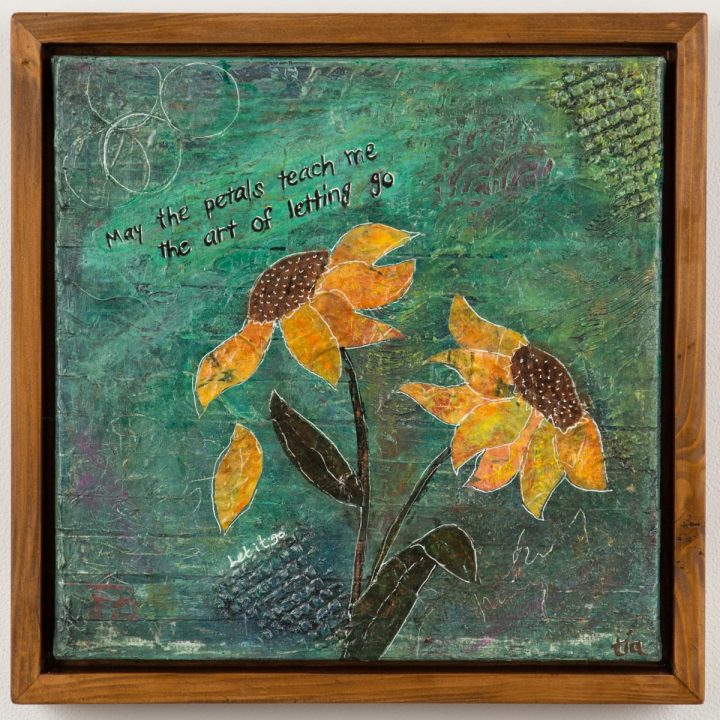 32. Petals
Tia Stanway
Acrylic mixed media, 13.75" x 13.75" framed
Closing Bid: $100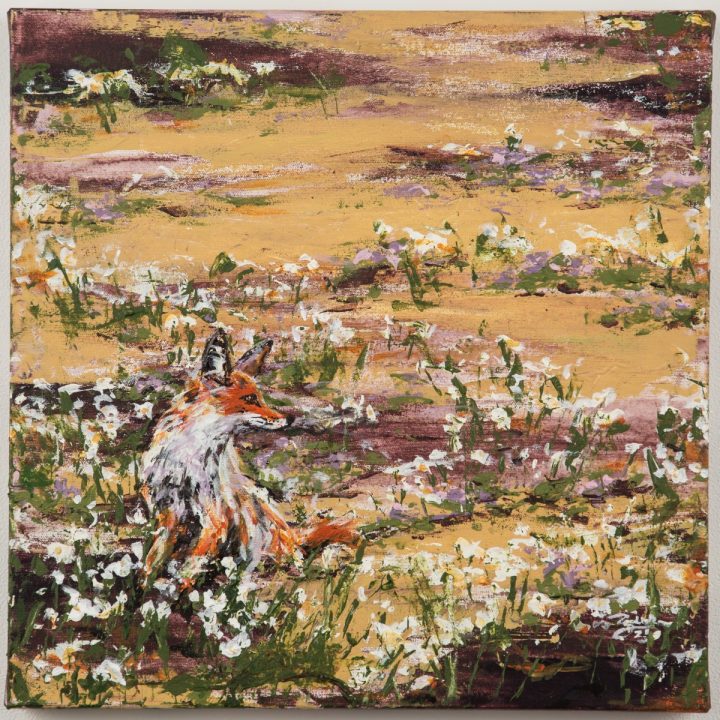 33. The Playground
Leslie Bjur, Acrylic, 16" x 16"
Closing Bid: $100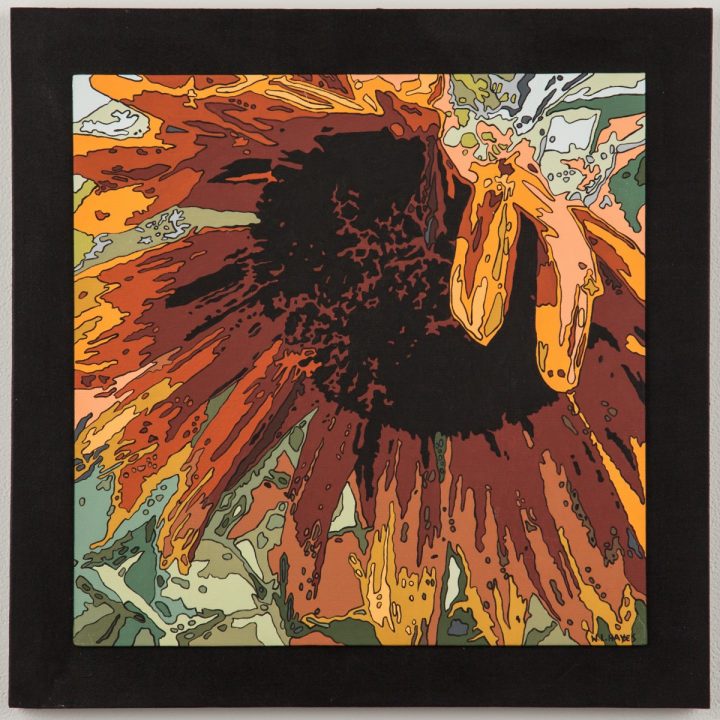 34. My Neighbor's Sunflower
Whitney Lee Hayes
Acrylic, 14.5" x 14.5"
Closing Bid: $125